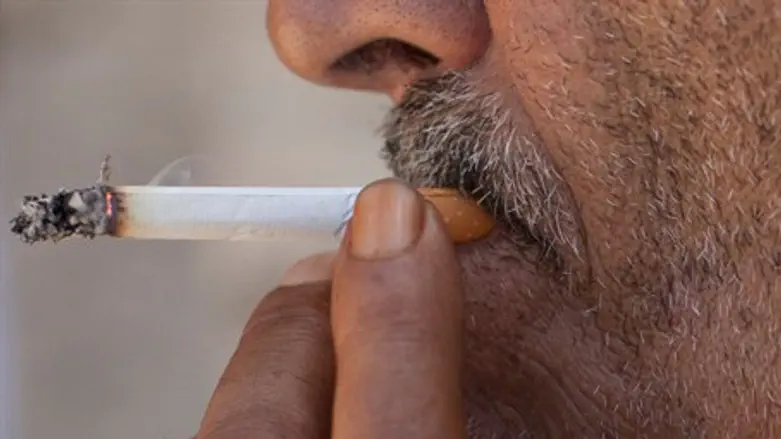 Smoking (illustration)
Photo: Flash 90
A study published by New Wave Research revealed that only 15% of Israeli adults are smokers – a decline compared to similar previous studies.
Published ahead of this year's World No-Tobacco Day (May 31), the study was commissioned by the Israel Society of Pulmonology (ISP).
The numbers revealed that 24% of Jewish Israelis began smoking at age 16, 3% began smoking at 12, 12% began smoking at 20, and 5% began after the age of 30.
Among the non-smokers, 71% had never touched a cigarette, 12% stopped smoking over a decade ago, and 4% stopped smoking a year ago.
Despite smoking rates among adults being lower than ever, the number of younger smokers is on the rise.
"The phenomenon of youths smoking from the age of 13 is more now than in the past, despite awareness and educational campaigns in various mediums, it is very concerning," said Dr. Amir Bar-Shai, a senior pulmonologist and ISP board member.
Bar-Shai noted that there is a false stigma that smoking a hookah is less damaging than smoking cigarettes, when in fact, it is more damaging.