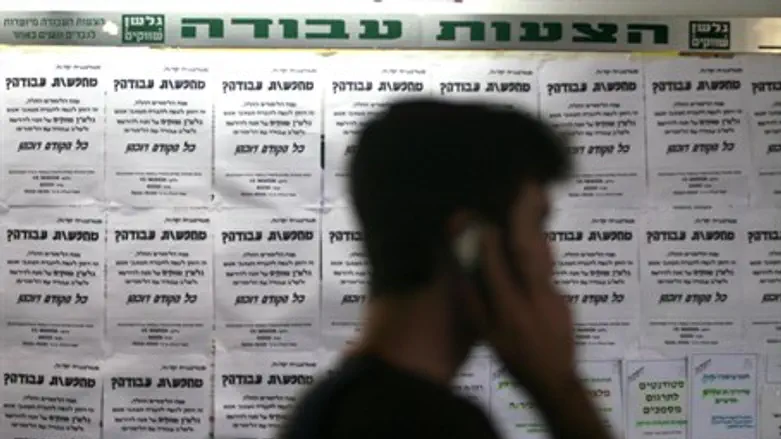 Job offers on Hebrew University message board
Olivier Fitoussi /Flash90
Israel's unemployment rate fell to 4.9%, the lowest level in more than 30 years.
Data released by the Central Bureau of Statistics on Monday shows that from March to April, unemployment dropped from 5.3% to 4.9%, part of a long downward trend from nearly 11% in 2004 in the midst of the Second Intifada.
Despite a global economic slowdown that's put the pinch on Israeli exports and reduced annual GDP growth to an anemic 0.8% for the first quarter of 2016, the unemployment rate continued to slide in April.
The jobs market also improved qualitatively, with a shift towards full-time employment. The number of part-time workers also decreased by 2.6% while the number of full-time employees ticked upward by 1.6%.
The unemployment rate in Israel was nearly identical to the rate in the US, which rose slightly in April, from 4.9% to 5.0%.