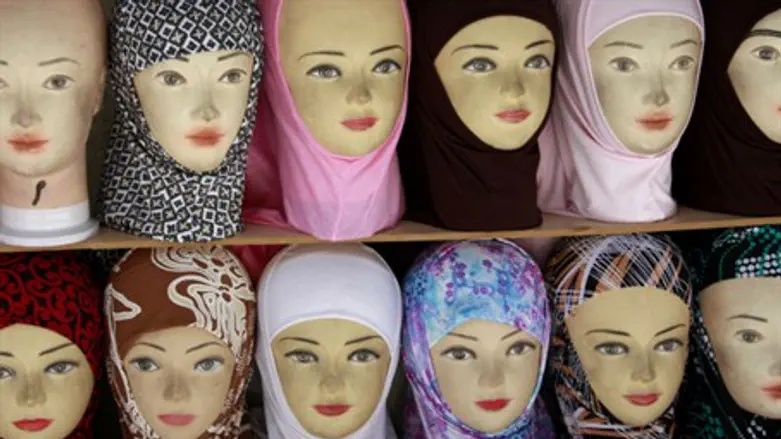 Hijabs
Flash 90
The Citadel, a military college in South Carolina, has denied a request from a Muslim cadet admitted to the school in the fall to wear a hijab, a traditional Muslim headscarf, with the school's standard uniform.
In a statement, Citadel President Lieutenant General John Rosa said that while the public military college understood the "importance of a cadet's spiritual and religious beliefs," they could not grant the exception to the standardized uniform which is considered an essential part of the Citadel's core values of honor, duty and respect.
"Uniformity is the cornerstone of this four-year leader development model," Rosa said in a statement. "This process reflects an initial relinquishing of self during which cadets learn the value of teamwork to function as a single unit."
Rosa said he still hopes the student, whose name has not been released, will attend in the fall despite not being allowed to wear a hijab.
Ibrahim Hooper, spokesman for the Council on American-Islamic Relations (CAIR), said the student will not attend the school unless there is a change. "Wearing hijab is viewed as a religious obligation," he said according to National Public Radio.
CAIR said in a press release that it is considering legal options to challenge the decision. "We view it as a continuation of the civil rights struggle," Hooper said. "We defend the right of American Muslims to practice their faiths while participating in all levels of society."
The school's spokesperson said that while The Citadel has had a number of Muslim students, the request to wear the headscarf was unique.