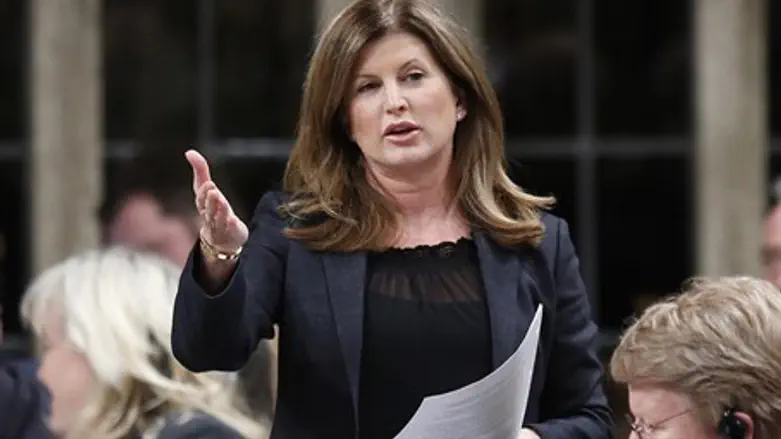 Rona Ambrose
Reuters
Rona Ambrose, interim leader of Canada's Conservative Party, issued a statement congratulating Israel on the 68th anniversary of its independence.
"The story of Israel is a great example to the world. Overcoming unimaginable suffering and tragedy, the people of Israel have built a vibrant society, an innovative economy, and a democracy that is an example to the world," said Ambrose.
"Canadians are rightly proud of our deep friendship with Israel, which is rooted in the values we share. We will always defend the right of the Jewish people to live in peace and freedom in their ancestral homeland, and we will always stand up for Israel against efforts to delegitimize and demonize the world's only Jewish state," she continued.
"Despite the constant threat to their existence, Israel and its people have flourished, and have much to take pride in today," concluded the statement.
Earlier on Thursday, Canadian Prime Minister Justin Trudeau also sent his congratulations to Israel, saying Canada is "proud" to call Israel "a close partner and a firm ally" and adding that the two states "share common democratic values."
Trudeau expressed his hopes for a continued strengthening of the "firm friendship" between Israel and Canada. He noted that Israel remains under the threat of terror, anti-Semitism and religious intolerance.
"Canada will continue to stand to the right of Israel and continue to advance peace and stability in the region," emphasized Trudeau of Canada's Liberal party.