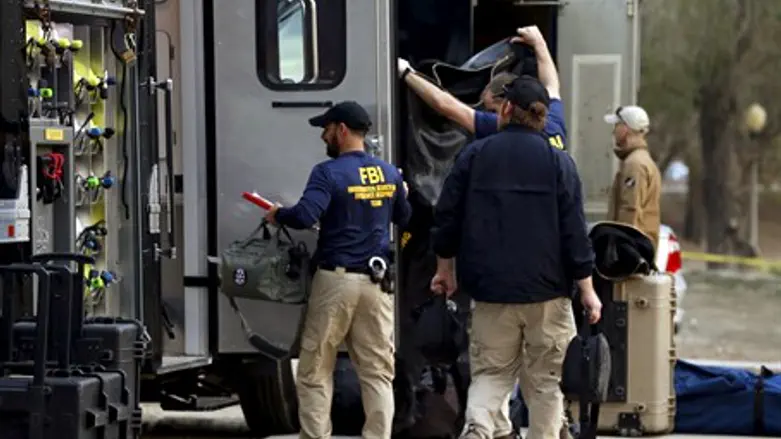 FBI officers (illustration)
Reuters
Dozens of FBI agents raided a Satmar hassidic yeshiva in Kiryas Joel in New York on Thursday, apparently as part of an investigation of a child pornography case according to WABC, although conflicting reports pointed to a corruption investigation.
The agents, together with the Orange County Sheriff's Department and the Sullivan County District Attorney, used search warrants at the United Talmudical Academy, a school where the principal was recently caught on tape doing improper conduct with a boy.
The yeshiva earlier this week issued a statement saying the conduct that was filmed does not constitute a "criminal assault."
"In these videos, the school principal is seen embracing the students who were sent to his office for behavioral issues. While this type of restraint may be unacceptable to some viewers, it in no way rises to the level of a criminal assault," read the statement.
It detailed that the principal for the past 30 years has an "unblemished professional record as an educator."
It remains unclear if the investigation is directly connected to the footage, as specifics of the case remain under wraps.
There are conflicting reports that the investigation may instead be connected to suspicions of corruption.
Yeshiva World News reports the yeshiva is under investigation for the federal E-Rate program, which provides funds for internet connectivity in private schools.