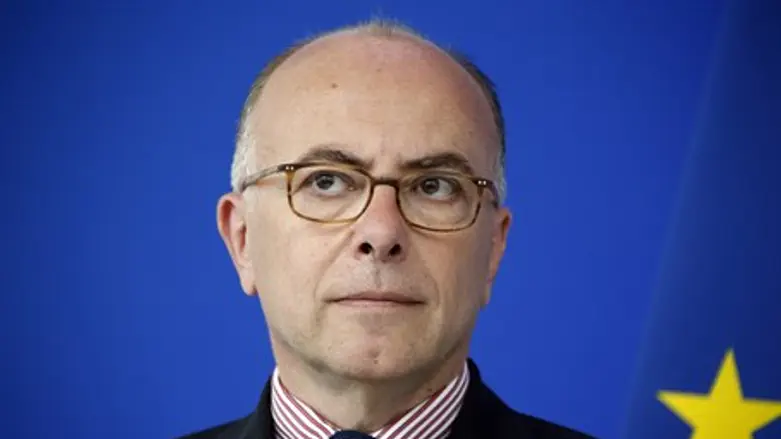 Bernard Cazeneuve
Reuters
(JTA) – The interior minister of France criticized his country's recent vote at a UN agency for a resolution that critics said ignored Jewish historical ties to Jerusalem and its holy sites.
Bernard Cazeneuve spoke of his objection to France's April 16 vote at UNESCO, the Paris-based UN organization dealing with education, culture and heritage, at an event Monday in Paris organized by CRIF, the umbrella group of French Jewish communities.
Cazeneuve said he does "not take a supportive view of the text" that France voted to approve, adding it "should not have been adopted" and that the resolution passed "was not written as it should have been," the Le Figaro daily reported.
The text refers to the Temple Mount area solely as the Al-Aqsa Mosque/Al-Haram Al Sharif, except for two references to the Western Wall Plaza that were put in parentheses.
The broad-ranging resolution condemns Israeli actions in eastern Jerusalem, the West Bank and the Gaza Strip, but focuses in large part on Israeli actions with regard to the Temple Mount and Western Wall Plaza.
In an unusual commentary on his country's foreign policy statement, French Chief Rabbi Haim Korsia on April 21 expressed his "strong disapproval" of the French vote.
Reaffirming "the indestructible ties that unite the Jewish people and Jerusalem," Korsia wrote that he "urges the UNESCO executive council to reconsider their position as soon as possible."
On Monday, Cazeneuve said his position on the matter "is the same as Haim Korsia's."