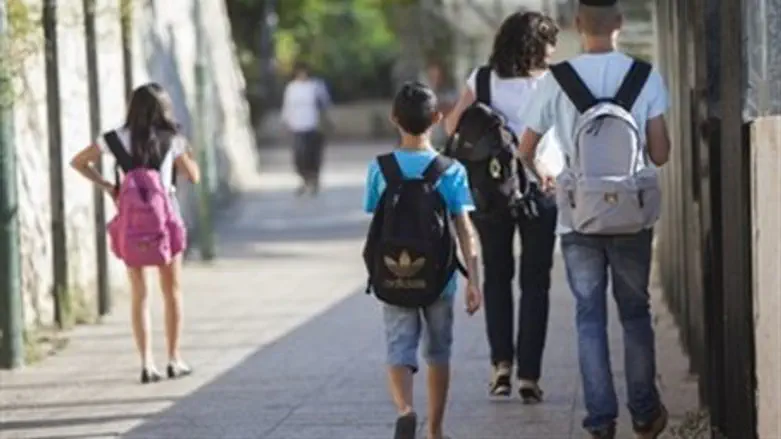 Children (file)
Flash 90
Children brought into the world via in-vitro fertilization after their father's death will be entitled to orphan benefits, the National Labor Court ruled Monday, after six years of hearings. 
The court ruled that granting IVF children born to fathers who froze their sperm for future childbearing allowances constitutes "adapting to the changing reality of life in Israel." 
The ruling was made over the case of M., a government-funded teacher who died in 2002 - but technically fathered children in 2004 and 2011, Walla! News reports. M. had frozen his sperm and requested that his wife bear them children in the event of his death in his will. 
In 2008, both M.'s wife and his first daughter approached the Civil Service Commission, via attorney Hussein Abu Hussein, to request that the child receive the same compensation due to the children of deceased civil service workers. The case was eventually brought to appeal in the Haifa District Labor Court. 
The court also ruled Monday that there is no fundamental difference between a child conceived and born before his or her father's death, as well as one conceived two weeks afterwards but not yet born.