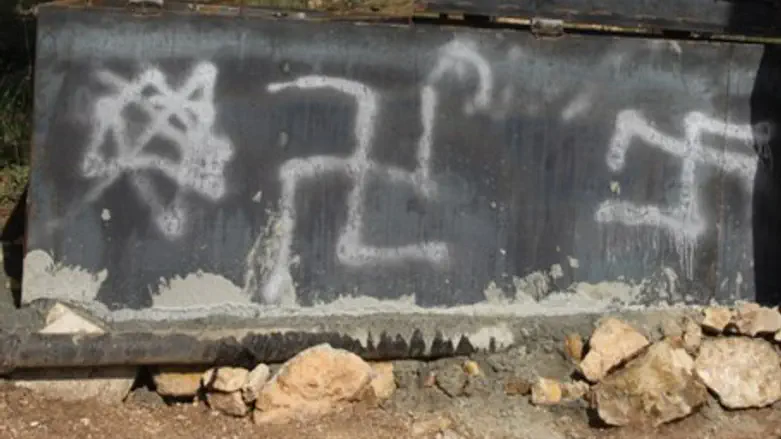 Anti-Semitic Graffiti (illustration)
Israel news photo: Flash 90
The B'nai Brith organization published on Tuesday the annual report on anti-Semitism in Canada.
The report indicated that 1,277 anti-Semitic incidents were reported in Canada in 2015, demonstrating a decrease from 1,627 anti-Semitic incidents in 2014, a record anti-Semitic year.
A full 88% of all incidents were categorized as "harassment," 11% as "vandalism," and one percent as "violence."
The report further stated that anti-Semitism expressions have become ubiquitous on the Internet, although this figure also declined from last year.
Seventy-one percent (914) of anti-Semitic incidents occurred in Ontario and 21% (265) in Quebec.
British Columbia recorded an increase in anti-Semitic incidents and totaled 64, compared to only 15 in 2014