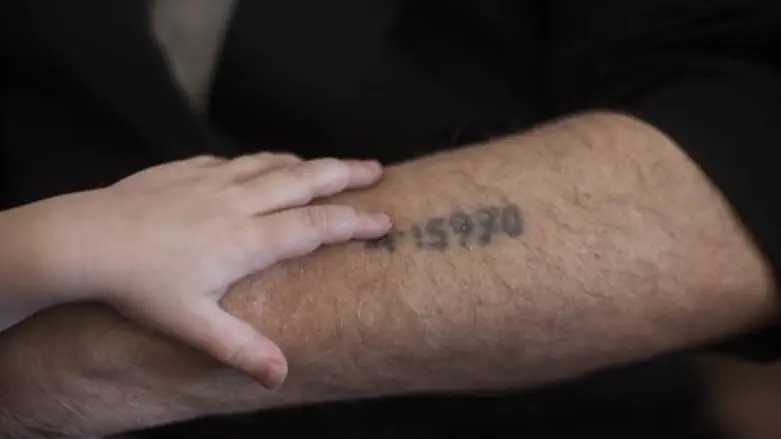 Holocaust survivor
Flash 90
About 45,000 Holocaust survivors in Israel live in poverty, a new study reveals Tuesday - just days before Holocaust Remembrance Day.
The Center of Organizations of Holocaust Survivors in Israel study further revealed that 190,000 survivors live in Israel in 2016; 2/3 are women.
About 13,000 survivors die every year, according to the report; the average age of a Holocaust survivor is now 80. 13% of survivors are over 90 and very few live to their hundreds. The youngest survivor is 72, and was in the womb while his mother was in a concentration camp. 
Most of the survivors choose to live in central cities, much like Israel's general population; most survivors live in Tel Aviv, Petach Tikva, Netanya, Ramat Gan, and Bnei Brak. 36% of survivors live alone; of those, most are 86 or older. 
50% of survivors feel lonely; 60% are concerned over their financial situation; and 43% are concerned that the Holocaust will happen again. 
In addition, at least 50% of survivors suffer from poor health, and at least 2/3 are suffering from mental health issues. 
"This Holocaust Remembrance Day, we expect the government to design a comprehensive plan for the welfare of the survivors, to include references to the needs which will arise in the coming years, particularly with regard to health - which they need more than anything else," former Labor MK Colette Avital, who chairs the Center, stated to Walla! News. 
Avital also demanded an increase in allowances for survivors, stating that the Bituach Leumi (National Insurance Institute/NII) benefits do not cover the cost of living. Moreover, a Haaretz report last month revealed that thousands of survivors have never received those benefits at all. 
"It's time for the Social Affairs, Finance and Health ministers to work together to draw up a master plan which includes health care, dental care, home care, and steps to alleviate [survivors'] loneliness," Avital added, "instead of addressing specifics every time from scratch."