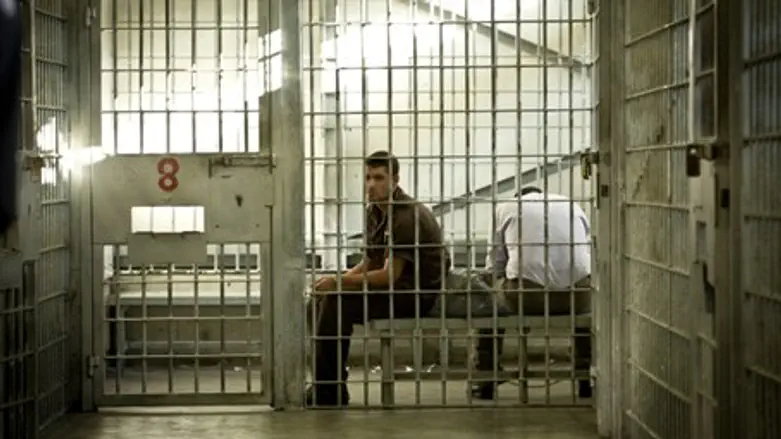 Jail (illustrative)
Flash90
24 year-old Sapir Nissani has been identified as a journalist suspected of attempted matricide, it was cleared for publication Sunday.
Nissani, a Kfar Saba resident, was arrested Thursday after her mother was admitted to Meir Hospital in critical condition. She was suffering from burns on her head and scalp. 
The journalist insisted that the burns were an accident, after she was holding a pan of boiling oil and tripped over her robotic vacuum cleaner. 
Police say the elder Nissani's injuries are not consistent with an accidental spill, however, and Sapir's detention has been extended until Tuesday. 
Justice Eldad Nevo wrote in his ruling that "a review of the case file, and of the forensic report and photos from the scene in particular, show that there is reasonable suspicion this was a premeditated act by the suspect and not an accident." 
"Her version of events does not match to evidence at the scene, and therefore I cannot accept counsel that we consider an alternative to her remand." 
Nevo also cited the "nature of the act and its gravity" as proof Sapir Nissani presents a danger to the public. 
Meanwhile, he added, "while family relationships are complex and multi-faceted, this makes it difficult for the investigation to progress, and the investigations unit is required to question many witnesses about the suspect's behavior and [the behavior of] family members in different situations." 
Nissani has been involved in journalism since age 14, Channel 2 reports, after she began writing various stories about teenage life in local newspapers.