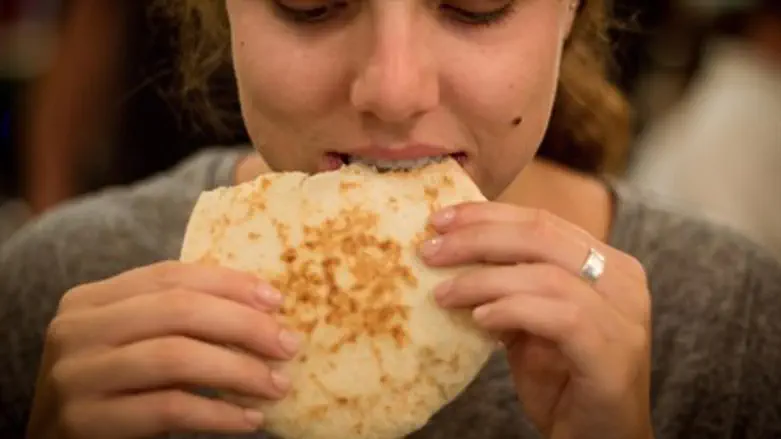 Eating pita (file)
Garrett Mills/Flash90
A secular Israeli arrived in downtown Bnei Brak on Tuesday, and attempted to sell loaves of bread - or chametz - to pedestrians on Passover. 
Selling chametz is illegal on Passover, according to the controversial Chametz Law. 
The man was apprehended after a spectator took photos of him and gave them to the authorities; locals believe he arrived to stir up provocations on the holiday.
"I'm not forcing anyone to eat chametz," the man said. "Overall, I am merely offering chametz to those who want."
'If you don't want it - don't buy it," he added.
As he spoke, locals surrounded him; Bnei Brak police took him into custody.
Despite the Chametz Law, smaller grocery stores have been spotted selling chametz on Passover, with spottings both in Ariel and in Jerusalem. Dozens of haredi Israelis protested in the capital Tuesday in secular neighborhoods over the practice.