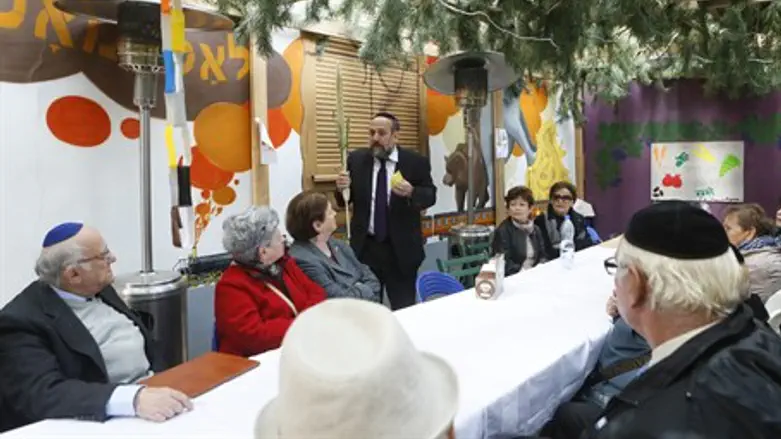 Jews in Poland (illustration)
Miriam Alster/Flash 90
A rabbi in Poland embraced as a Jewish community's spiritual leader actually is not a rabbi, a Polish journalist uncovered.

Jacoob Ben Nistell, aka Yaakav -- he used different forms of the name -- admitted two weeks ago during an interview that he is not a rabbi. He has served for several years in Poznan, in west-central Poland.

Krzysztof Kazmierczak, a reporter for Glos Wielkopolski, or The Voice of Greater Poland, discovered that the alleged rabbi in fact is Jacek Niszczota and comes from Ciechanow, a town in north-central Poland. Niszczota had claimed he was from Haifa; it was unclear if he ever lived in or even visited Israel.

The deception was not discovered by the board of the Poznan branch of the Union of Jewish Religious Communities in Poland.

"I'm surprised. I never checked his identity document," Alicja Kobus, head of the Poznan Jewish community and vice-president of the Union of Jewish Religious Communities in Poland, told Glos Wielkopolski. "He said he comes from Haifa, his mother still lives there, and he has an Israeli passport and a son in the army. I believed that he is who he says he is because of how he looked and that he was able to pray in Hebrew and knew Jewish customs."

As the rabbi, Niszczota led activities about Judaism for children and young people. He also participated in ecumenical prayer services with Polish bishops, and held interfaith meetings with priests and imams on behalf of the Ponzan Jewish community.

Niszczota refused to comment to reporters about the hoax.