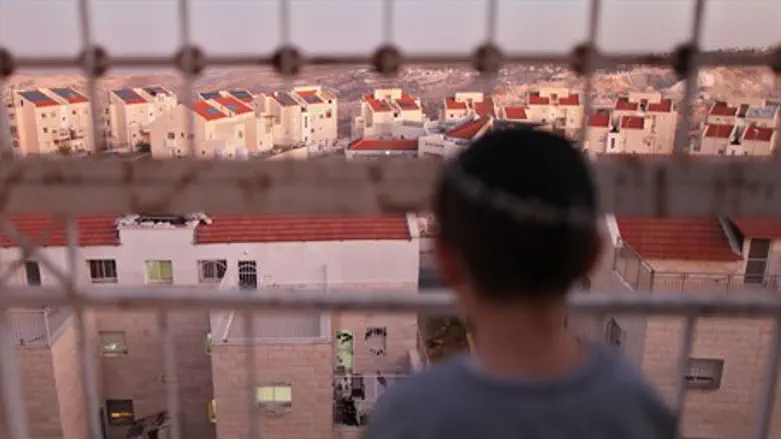 Boy on a balcony (illustration)
Nati Shohat/Flash 90
A four-year-old boy tragically plummeted to his death on Sunday afternoon, falling from an apartment on the eighth floor of a building on Shaul Hamelekh Street in Be'er Sheva.
The boy was critically wounded in the fall. Magen David Adom (MDA) medics evacuated him to Soroka Hospital in the city while trying to resuscitate him, but at the hospital medical staff were forced to pronounce his untimely death.
Senior MDA medic Ronen Grizek said, "when we arrived on the scene we saw on the street (in front of) the building a child aged around four (who was) unconscious with serious harm to many bodily systems."
"We provided him with initial life-saving medical treatment in the field and evacuated him to the hospital while continuing resuscitation activities as his condition was critical."
Just a day earlier on Saturday a similar tragedy occurred, when a three-year-old boy fell from the window of a third-floor apartment in nearby Kiryat Gat.
The boy was seriously wounded and left unconscious; MDA paramedics gave him artificial respiration and evacuated him to Soroka Hospital in Be'er Sheva.