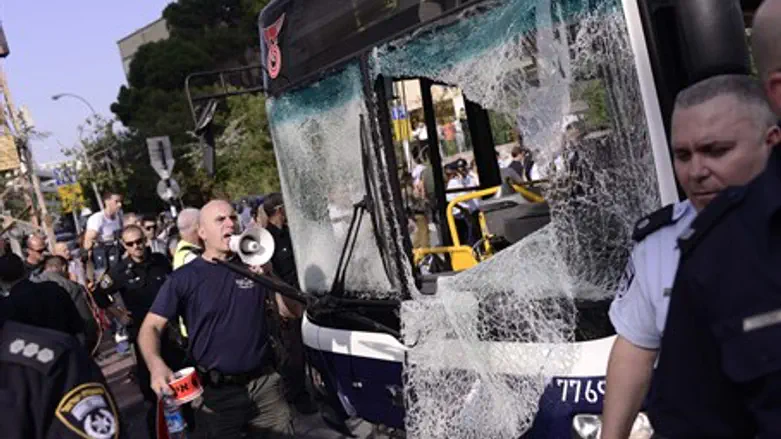 Dan bus bombed in Tel Aviv (illustration)
Israel news photo: Flash 90
MK Nava Boker (Likud) reacted strongly on Sunday to reports that covert talks are being held between Israel and the Palestinian Authority (PA) to reach an agreement pulling IDF troops out of Judea and Samaria's Area A.
Area A is a group of regions designated as being under PA security and administrative control by the 1994 Oslo Accords, although the 2000 Oslo War or Second Intifada largely led by PA Security Forces necessitated a returned IDF presence in the area.
"There is no need for an expert security opinion to understand that the IDF is the best safeguard for the citizens of Israel. We have already heard 'recommendations' after the Oslo Accords and the (2005) Disengagement and we all remember the consequences," warned Boker.
"Anyone with common sense will know that withdrawal of troops would reinstate PA terror bases. I object to this vehemently. This is a terrible mistake that would return us to the days of exploding buses in the streets."
The deal, which would be sealed ahead of the PA's visit to the UN to push anti-Israel draft resolutions, would see the IDF pull out of the region after decades of cooperation - and will be seen as a major Palestinian victory.
The deal remains to be sealed, and it is unclear whether it will require a formal vote from Israel's security cabinet.