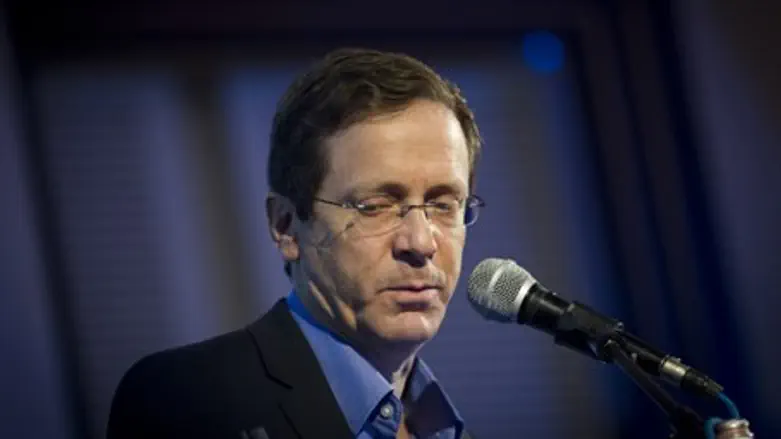 Yitzhak Herzog
Miriam Alster/Flash 90
Police on Monday evening asked the Attorney General to give the go-ahead for an investigation of Opposition chairman MK Yitzhak Herzog (Zionist Union) under warning.
The request, reported by Channel 2, will have the preliminary checks conducted up until this point turn into a full-fledged criminal investigation.
Herzog is suspected of breaching the funding laws through an external NGO during the 2013 Labor party primaries, when he defeated MK Shelly Yechimovich and took over leadership of the Labor party from her.
Aside from Herzog, Interior Minister Aryeh Deri (Shas) is also undergoing a criminal investigation on suspicions of corruption and bribery. Deri's investigation is in fact not his first; just this January he returned to the post of Interior Minister 22 years after he abused the same position by taking bribes, and went on to spend time in jail.
Herzog has denied the suspicions against him, and accused members of his own party of instigating the investigation as part of an "election campaign," while threatening that he would "kick" back.
The Zionist Union chairperson was involved in the 1999 "Amutot Barak" (Barak NGOs) scandal, in which it was charged that then Prime Minister Ehud Barak breached the party funding laws. In the case Herzog maintained his right to silence, forcing the attorney general to close the case against him due to a lack of evidence. 
Likewise Herzog was accused of another funding scandal in the elections last March via the foreign funded V-15 group - but he again kept silent.