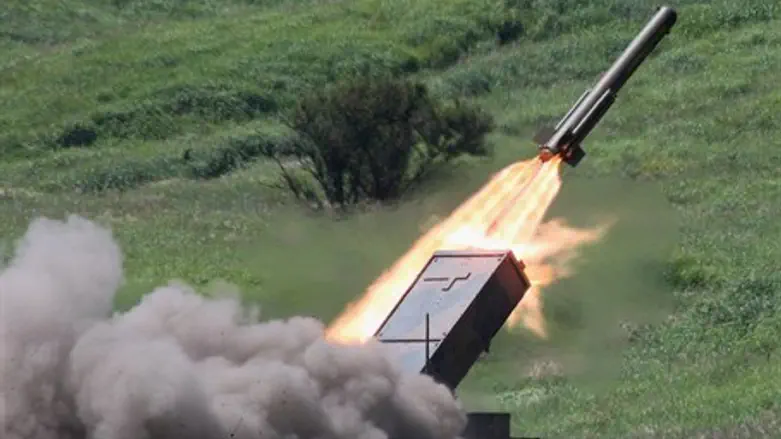 Missile launching (illustration)
Thinkstock
Just days after Washington hosted a summit of world leaders to confront the threat of nuclear terrorism, Israel's Ministry of Foreign Affairs hosted American officials for a two-day joint workshop on the proliferation of weapons of mass destruction (WMD).
The joint training program took place in Haifa this Tuesday and Wednesday, and brought together officials from multiple ministries and agencies in both the United States and Israel.
Made in conjunction with the US State Department, the workshop was part of the Proliferation Security Initiative (PSI), an international effort to prevent the spread and use of weapons of mass destruction and delivery vehicles including ballistic missiles.
As part of the workshop, US and Israeli officials participated in simulated, scenario-based interdiction table top exercises (TTX), with instruction given on courses of action for inspecting, identifying, and safely removing WMD.
The bilateral Israel-US training exercise focused on threats from ballistic missiles, the use of WMDs by terror organizations, and nuclear weapons.