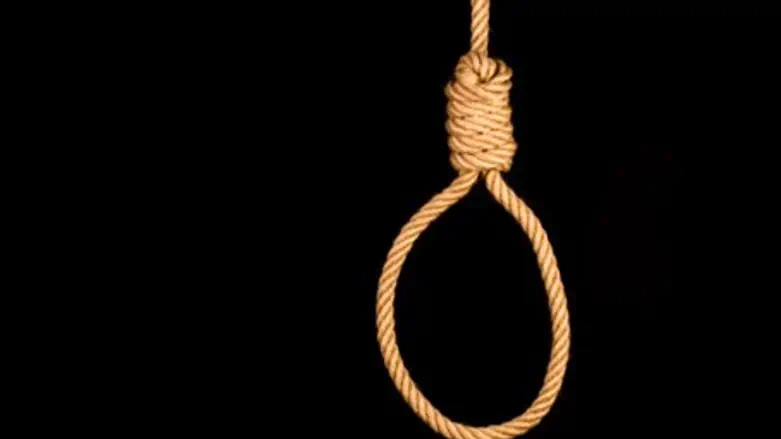 Noose (illustration)
Thinkstock
Iran ranks among the top five countries for capital punishment in 2015, Amnesty International revealed Wednesday - driving a 25-year high in the global execution rate. 
The Islamic Republic put 31% more people to death in 2015, with 977 confirmed executions; 743 were put to death in 2014. Of this year's death sentences, four were minors under 18 - contrary to international law. 
While Amnesty International's annual capital punishment review also cites top offenders China and Pakistan for the upswing in global executions, the group has previously cited Iran as embarking on a "killing spree" earlier this year - killing three offenders per day as of mid-2015. In July, the regime executed 31 people in nine days. 
Both studies note that most offenders in Iran were executed for drug-related offenses, a charge AI has noted before is used as a catch-all to execute political dissidents. 
Overall, at least 1,634 people were executed in 2015, Amnesty stated - often after "grossly unfair" trials. 
"The rise in executions last year is profoundly disturbing," AI's secretary general, Salil Shetty, stated. "Not for the last 25 years have so many people been put to death by states around the world."
"Iran, Pakistan and Saudi Arabia have all put people to death at unprecedented levels, often after grossly unfair trials," he added. "This slaughter must end."