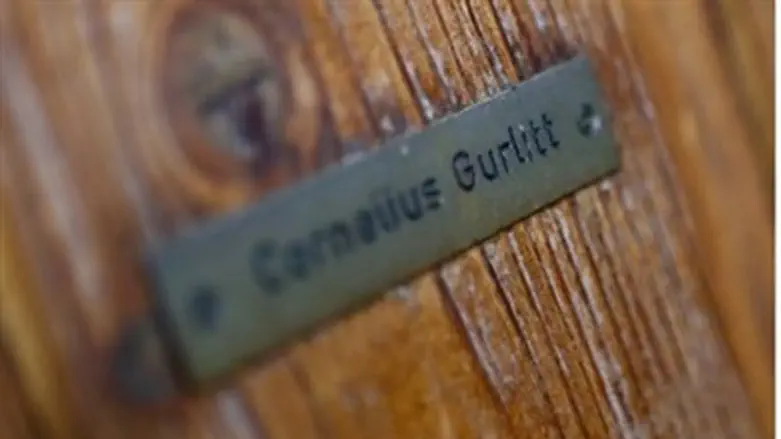 The name plate on the house of Cornelius Gurlitt
Reuters
A Swiss museum is to exhibit works from a spectacular Nazi-era art hoard it inherited two years ago from a German recluse, gallery managers said Monday.
The Museum of Fine Arts in Bern said the exhibit of works from the estate of Cornelius Gurlitt would run through the 2016-2017 winter season, in parallel with a similar exhibition at a museum in Bonn, Germany.
"We will present the exhibits at the same time in Bonn and Bern," Maria Teresa Cano, a spokeswoman for the Bern museum told AFP.
The museums, which are closely coordinating their exhibitions, said in a joint statement they aimed to present the collection "within a historically and scientifically contextualized framework", including details on efforts to determine the origin of some of the pieces.
When Gurlitt died in 2014, more than 1,500 artworks, including valuable paintings and sketches by Picasso, Monet, Chagall and other masters, were discovered at two homes he owned in Germany.
Gurlitt, the son of an art dealer tasked by Adolf Hitler with helping to plunder great works from museums and Jewish collectors -- many of whom perished in the gas chambers -- left his vast collection to the Bern museum.
The museum accepted the collection after mulling the ethical implications, but left some 500 works of dubious provenance in Germany to allow a government-appointed task force to complete its research on identifying the heirs.
The 14-member task force, which wrapped up its investigation in late December, meanwhile said only one percent could be shown without doubt to have been stolen from Jewish families under the Third Reich or sold under duress.
One of Gurlitt's cousins, Uta Werner, who is in her late 80s, has contested Gurlitt's soundness of mind when he wrote the will naming the Bern museum as his sole heir.
She lost the initial case, but her appeal is still pending.
Germany has been sharply criticized for its "scandalous" handling of the art finds, as news of the discovery was only made public through a news report.
AFP contributed to this report.