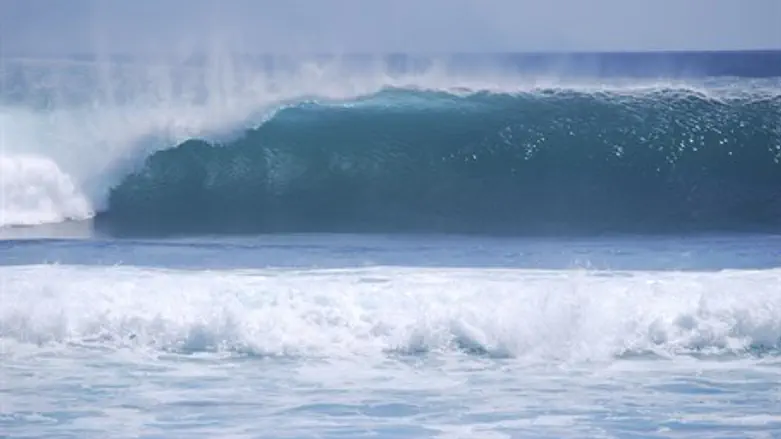 Tsunami (illustration)
iStock
Emergency personnel participated Monday morning in Israel's first tsunami wave simulation to raise public awareness and practice appropriate and effective responses in the event that a tsunami hits Israel's Mediterranean coastline.  
Dubbed "Nachshol Kachol" (Blue Tidal Wave), the exercise included evacuating citizens from the beaches of Ashdod and Ashkelon to safe gathering points in accordance with the tsunami warning signs.
The exercise was conducted by the National Emergency Defense Ministry and Israeli police, in cooperation with the Home Front Command, local authorities and emergency agencies.
The Mediterranean Sea is a vulnerable region for tsunamis. Around 25% of all recorded tsunamis in human history took place in the Mediterranean.
Every 100 years on average a significant tsunami takes place in the sea, and every 250 years on average a tsunami strikes the shoreline of Israel.
Warnings about a possible tsunami are received in Israel once every three months on average. The last such warning was received on April 15, 2015, due to an earthquake off Cyprus that measured 6.1 on the Richter scale. Another warning was received the day after, due to an earthquake near Crete of the same magnitude.