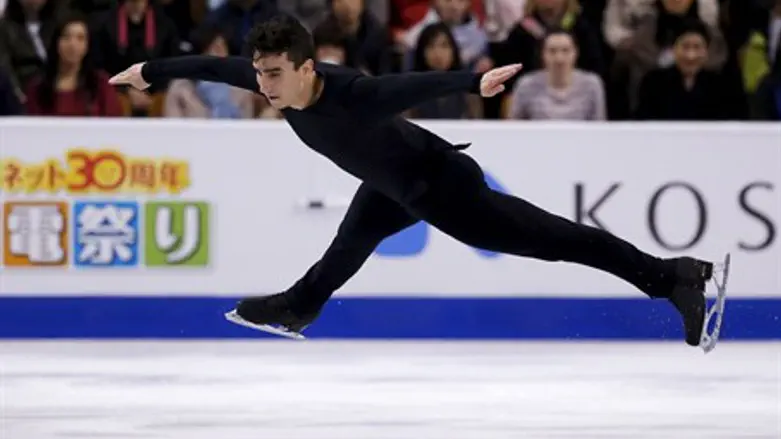 Max Aaron at World Figure Skating Championships
Photo: Brian Snyder / Reuters
Results from the 2016 ISU World Figure Skating Championships, which took place in Boston, ranked American-Jewish figure skater Max Aaron and Israeli Alexei Bychenko at eighth and thirteenth overall, respectively.
Aaron, a national champion, scored 254.14 points in his third appearance at a World Championship. "This is truly special. It's a moment I will never forget. I've always wanted this on home soil," Aaron said in a statement.
Ukrainian-born Alexei, who in January became the first Israeli to win a medal at the European Skating Championships, where he took the silver, scored and overall of scored 226.07 in Boston.
Spain's Javier Fernandez won the men's gold medal.
Other Israeli skaters competing in Boston were pairs skaters Adel Tankova and Evgeni Krasnopolski, and ice dancers, Isabell Tobias and Ilia Tkachenko.