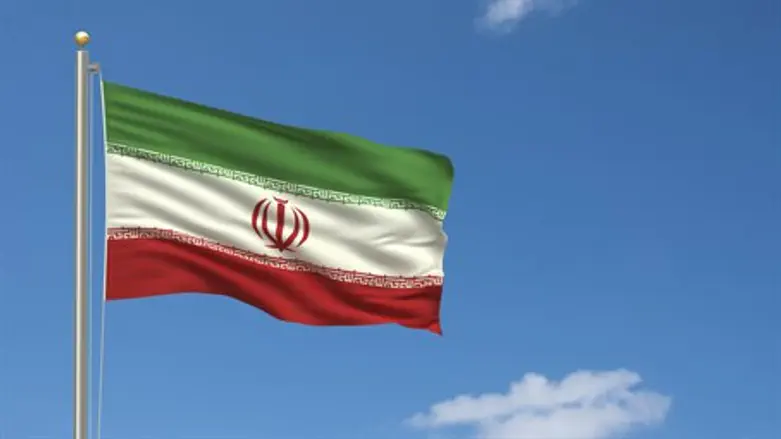 Iranian flag
Thinkstock
The Obama administration is considering easing financial restrictions that prohibit U.S. dollars from being used in transactions with Iran, officials said on Thursday, sparking anger among Republicans as well as some Democrats.
While no final decision has been made, officials told The Associated Press that the Treasury Department has prepared a general license permitting offshore financial institutions to access dollars for foreign currency trades in support of legitimate business with Iran, a practice that is currently illegal.
Several restrictions would apply, but the change could prove significant for Iran's sanctions-battered economy, according to AP.
The nuclear pact between Iran and the West provided Iran with billions of dollars in sanctions relief for curtailing programs that could lead to nuclear weapons, but the Iranians say they haven't benefited to the extent envisioned under the deal because of other U.S. measures linked to human rights, terrorism and missile development concerns.
American sanctions block Iran from exchanging the money on its own, but the new guidance, if implemented, would allow dollars to be used in currency exchanges as long as no Iranian banks are involved, according to the officials, who spoke to AP on condition of anonymity.
No Iranian rials can enter into the transaction, they said, and the payment wouldn't be able to start or end with American dollars. The ban would still apply if the final payment is intended for an Iranian individual or business on a U.S. sanctions blacklist.
Responding to the report, House Speaker Paul Ryan said, "These reports are deeply concerning, to say the least. As Iran continues to undermine the spirit of its nuclear agreement with illicit ballistic missile tests, the Obama administration is going out of its way to help Tehran reopen for business. The president should abandon this idea."
In a letter to Obama on Thursday, Rep. Brad Sherman, a Democrat, said allowing dollar transactions for business with Iran "is clearly not required" by the nuclear deal and would only lead the Iranians to make further demands.
Meanwhile Rep. Steny Hoyer, the No. 2-ranked House Democrat, added, "I do not support granting Iran any new relief without a corresponding concession. We lose leverage otherwise, and Iran receives something for free."
News of the possible financial relief for Iran comes as it continues to violate UN resolutions by carrying out ballistic missile tests. Just this week, in fact, the United States and its European allies demanded that the UN Security Council take action over Iran's repeated ballistic missile tests, which they noted defied a United Nations Security Council resolution that endorsed last year's nuclear deal.
In January, the United States imposed sanctions on Iranian companies and individuals in response to the October missile tests. Last week it named units from Iran's Islamic Revolutionary Guard Corps (IRGC) involved in the country's ballistic missile program to its sanctions blacklist.
But Iran has remained defiant and continues to insist that it will continue to develop its ballistic missile program despite the sanctions.
Remarks to this effect were made Monday by a senior IRGC commander and reiterated on Wednesday by Iran's Supreme Leader, Ayatollah Ali Khamenei, who said "the future is missiles and not negotiations."