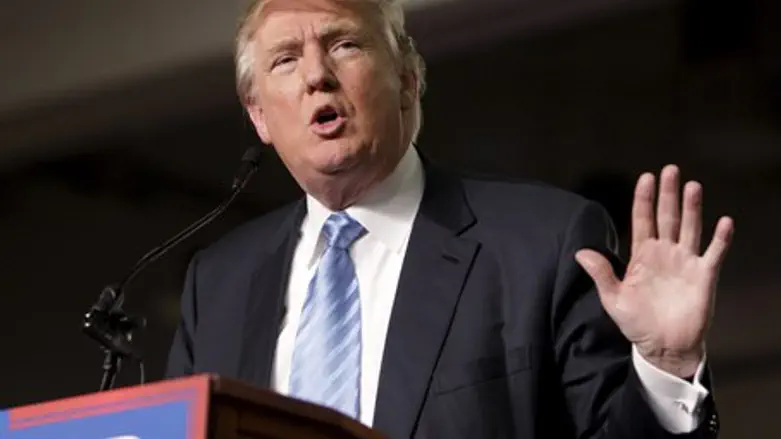 Donald Trump
Reuters
New indications that the Republican Party could be headed for a split came on Tuesday during a town hall meeting in Milwaukee a week before Wisconsin's GOP primary on April 5th.
Despite signing a pledge last September to support the eventual party nominee, Republican frontrunner Donald Trump walked back the promise during the CNN town hall.
"I've have been treated very unfairly," claimed Trump, saying that the Republican Party had mistreated him during the campaign.
Trump's comments are just the latest cause for concern among the party establishment, which is desperately seeking to prevent a rift within the GOP.
Two weeks ago Politico revealed that conservative leaders were plotting a possible third party run should Trump win the nomination. Now with the possibility of a contested convention looming, Republican leaders fear Trump could bolt the party and run as an independent if he fails to win the nomination.
As the three GOP candidates continue to divide primary contests, it is becoming increasingly likely that none of them will rack up the necessary 1,237 delegates to win the nomination outright, leading to contested convention.
At a convention, delegates are freed up over the successive ballots to vote for different candidates, giving any of the three candidates the opportunity to win the nomination. Delegates are even free to choose alternative candidates who did not run in the primaries. 2012 Republican nominee Mitt Romney and Speaker of the House Paul Ryan have been floated as possible nominees.
But Trump has insisted that if he wins a plurality of delegates prior to the convention, he should be given the nomination, despite party rules requiring a majority.
While Trump openly rescinded his pledge to support the party nominee in November, Ted Cruz and John Kasich dodged the issue.
When asked if he would get behind Trump as the nominee, Cruz evaded, responding that Trump "is not going to be the GOP nominee. We're going to beat him."
Trump responded to Cruz's evasion, saying "He doesn't have to support me."
Kasich refused to commit to backing Trump, saying that his support for the GOP nominee was conditional.
"If the nominee is somebody I think is really hurting the country, and dividing the country, I can't stand behind them."