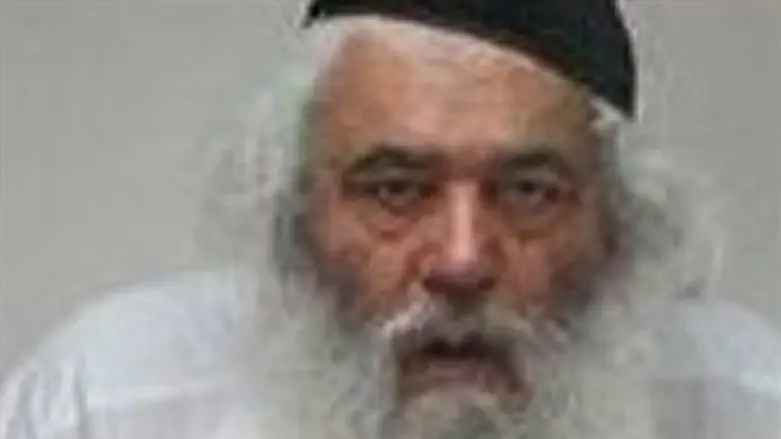 David Biton was kidnapped from his hospital bed
Israel Police
A mentally ill man was kidnapped from a hospital and passed off as a "kabbalist" by a Jewish cult, police say.
Police say suspect Eliyahu Lerner was arrested on Monday, on charges he was involved in the abduction of 57-year-old David Biton from Hadassah Hospital in Jerusalem.
An investigation was launched after Biton, who suffers from severe mental disabilities, went missing from his hospital bed. After several days police received intelligence suggesting the victim was being held in northern Israel by a group who were passing him off as a Jewish mystic or "Baba", presumably in order to charge people for his blessings.
Biton was eventually located in the city of Tiberias (Tiveria) in the Galilee.
Under investigation, Lerner insisted Biton was indeed a rabbi, telling police the two had met in Tiveria before Biton was hospitalized.
Police accuse Lerner of lying in an attempt to obstruct the course of the investigation.
Judge Shaul Gabbai Richter agreed with the police assessment - citing inconsistencies in Lerner's testimony - and acceded to the prosecution's request to remand him in custody for an additional seven days.
Biton has been safely returned to medical care.