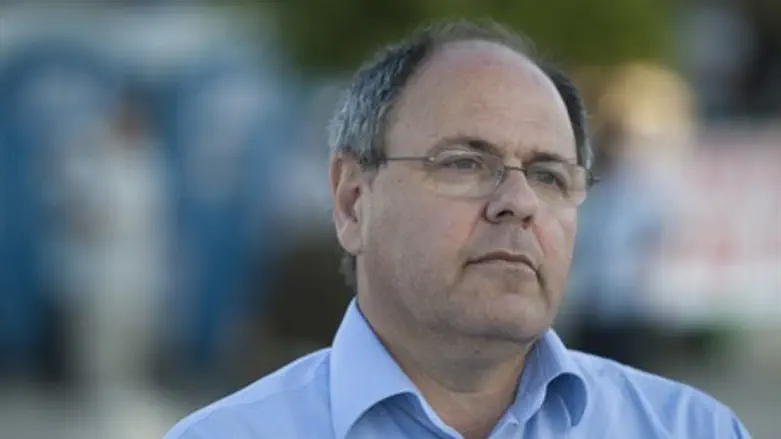 Dani Dayan
Flash90
The leftist organization J Street condemned on Monday the appointment of former Yesha Council chief Dani Dayan as Israel's new Consul General in New York.
Dayan, who had previously been appointed as Israel's Ambassador to Brazil, was never formally received by Brasilia, leading to eight months of deadlock between Israel and Brazil.
Brazil refused to accept the appointment of Dayan, noting his opposition to the two-state solution. Brazil recognized the Palestinian Authority as a state in 2010.
Yael Patir, the Israel Director at J Street, issued a condemnation of the latest Dayan appointment, arguing it sent the wrong message to American Jews and would alienate them from Israel.
"The Israeli government has once again made a political appointment for a person who'd be suited for anything associated with the settlements, [this time] for a senior diplomatic position in New York, sending a very problematic message to American Jewry."
Referring to his past associations with the nationalist Tehiya party and position in the Yesha Council, which represents Jewish communities in Judea and Samaria, Patir argued his appointment would harm Israel's image.
"This message, which makes Israel look like it's ideologically uniform, ranging from rightwing to far rightwing, threatens to push away most American Jews who don't identify with the settlement project and think that it harms the security of Israel."
Yet Patir admitted that Dayan himself was qualified for the position, praising his open-mindedness and ability to communicate.  
"[P]ersonally, Dani Dayan is appropriate for the appointment," Patir said. "He is a man of dialogue who is willing to listen to different opinions. That is an important trait that will certainly serve him and assist him both with the American Jewish community and with the American public as a whole."