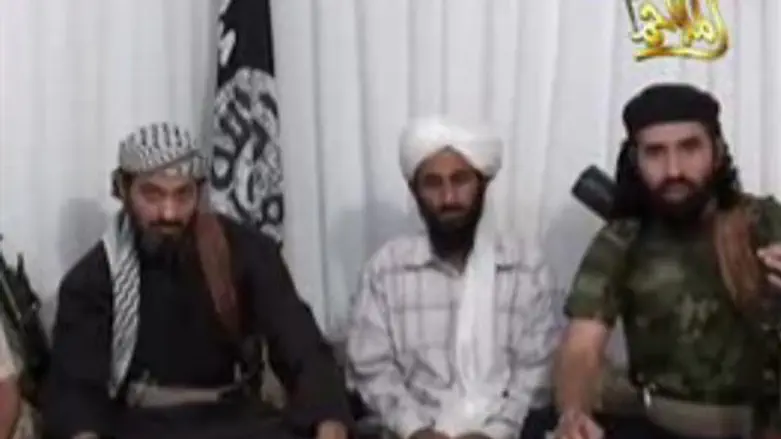 Al-Qaeda in the Arabian Peninsula terrorists (archive)
Reuters
Air raids on Sunday night killed 14 men suspected of belonging to Al-Qaeda in southern Yemen, medics and local residents said, according to the Reuters news agency.
The air strikes mark one of the largest U.S.-led assaults on the group since a civil war broke out a year ago.
Residents in southern Yemen said an aircraft bombed buildings used by Al-Qaeda in the southern coastal Abyan province and destroyed a government intelligence headquarters in the provincial capital Zinjibar that the terrorists had captured and were using as a base.
Medics told Reuters six people were killed.
Earlier on Sunday, a suspected U.S. drone attack killed eight terrorists who were gathered in courtyards in the villages of al-Hudhn and Naqeel al-Hayala in Abyan, residents told the news agency by phone.
Last week, the United States military launched an air strike against a training camp in Yemen run by Al-Qaeda in the Arabian Peninsula (AQAP), killing dozens of fighters.
AQAP has taken advantage of a war pitting the Houthis against forces loyal to exiled President Abd-Rabbu Mansour Hadi to seize territory and operate more openly.
AQAP has carried out many terrorist attacks in Yemen in recent years and has also targeted the West, having last year claimed responsibility for the Charlie Hebdo killings in Paris and then calling for "lone wolf attacks" against Western targets.
The leader of AQAP, Nasser al-Wuhayshi, was killed in an American air strike last June.
In addition to heading AQAP, al-Wuhayshi was also the number two leader of the global Al-Qaeda group. In a video that surfaced in 2014, he made clear that he's going after the United States, saying, "We must eliminate the cross. ... The bearer of the cross is America!"