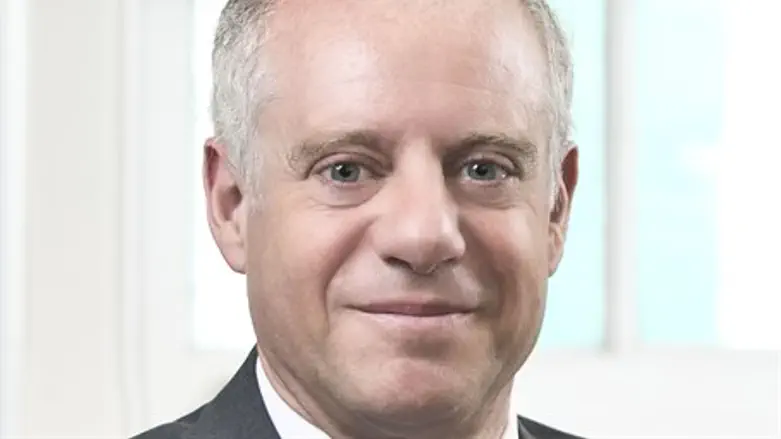 Board of Deputies President Jonathan Arkush
Board of Deputies
Jewish leaders in Britain met top executives in the BBC and attacked "misleading reports" in the network's news coverage of Israel, reported Jewish News.
The objections were raised in a meeting on Monday between James Harding, BBC Head of News, and representatives from the Board of Deputies.
"We raised strong concerns about misleading headlines in reports about attacks in Israel, the lack of reports about a large number of attacks and an almost total lack of reporting about incitement and corruption in the Palestinian Authority," said Board president Jonathan Arkush. "We conveyed to Mr Harding fully and clearly the feeling within the Jewish community about these matters. The BBC said they were open to dialogue and we intend to pursue the conversation with the BBC on a regular basis."
Besides Harding, two other top BBC executives were present, in the first such face-to-face encounter with senior corporation leaders since BBC Director of Television Danny Cohen stepped down last year.
After a terrorist attack in October, the BBC posted a headline reading, "Palestinian shot dead after Jerusalem attack kills two." It later admitted that the headline was wrong, but refused to apologize for using it. The channel later changed its headline to the more accurate "Jerusalem: Palestinian kills two Israelis in Old City."
Nine months earlier, a BBC reporter enraged viewers during coverage of the Paris mega rally held after Islamist terrorists murdered 17 people in a string of attacks, including at a kosher grocery store. The reporter was interviewing a French Jewish woman who spoke of her fears that Jews were being targeted in Europe. He interjected, saying: "many critics though of Israel's policy would suggest that the Palestinians suffer hugely at Jewish hands as well."
The meeting between the Jewish leaders and the BBC heads was not only devoted to coverage of Israel. The Board also said that it "recognized the role played by the BBC in national life" and thanked Harding for the BBC's live broadcast on Holocaust Memorial Day.
The meeting follows a Board meeting with Sky News bosses last November, which also dealt with coverage of Israel.