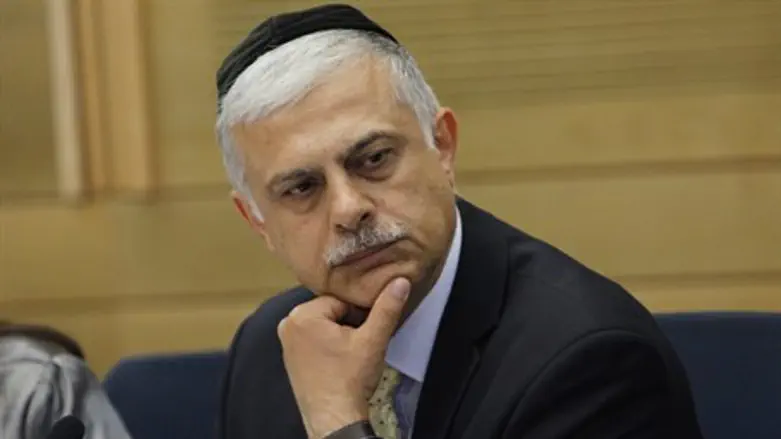 Former Shas MK Amnon Cohen
Miriam Alster/FLASH90
This week, disgraced former investment guru Daniel Molknadov revealed to Channel 2 a decade-long alleged financial relationship with then MK Amnon Cohen (Shas).
Molknadov, who was convicted in 2010 of securities fraud and has been accused by multiple female employees of sexual harassment and indecent acts, claimed that Cohen had been on his payroll for a decade, spanning most of the former MK's political career.
A former securities investment adviser and CEO of Molknadov Capital Markets, Molknadov has stated that beginning in 2003, he paid Cohen hundreds of thousands of shekels and offered the Knesset member a number of fringe benefits, including use of an apartment owned by Molknadov.
In exchange, Cohen allegedly advanced legislation which benefited Molknadov, and used his connections in the Knesset to get Molknadov's sentence reduced.
The two had a falling out just over a year ago, however, following a financial dispute in late 2014. Shortly afterwards Cohen suddenly announced he would not run for Knesset in the 2015 election.
Cohen has denied any wrong doing, while the Shas party claims Molknadov's statements are part of an effort to blackmail Cohen, who they claim refused demands to cooperate with Molknadov's bribery scheme.