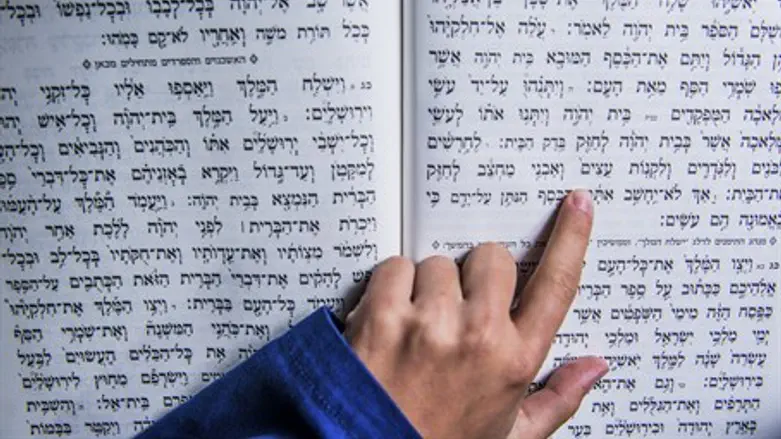 Torah (illustration)
iStock
Viktor Karsenov (38), a resident of the city of Stavropol in southern Russia, is facing repercussions for the opinions he wrote in a debate on religious faith on VK, the largest social network in Russia, back in 2014.
Karsenov, an avowed atheist, wrote in a post that "there is no God. If I say that the collection of Jewish legends termed the 'Bible' is bullshit, that's a sign that for me that's how it is."
Another user of the VK social network issued a complaint to the police against Karsenov, accusing him of hurting the feelings of the religious.
According to new laws passed by the Russian parliament in recent years - particularly after the appearance of the female band "Pussy Riot" that condemned the church, President Vladimir Putin and Christian believers - harming the feelings of those with religious faith is a criminal offense that carries a one year active jail sentence.
Karsenov was summoned for investigation and afterwards was sent for a psychiatric check in order to see if he was fit to stand trial. After spending around a month in a psychiatric clinic last year, it was determined that he was fit for trial, and his case began on Wednesday.
In an interview with local Russian media Karsenov said, "I don't know how it's possible to treat posts on social media with this kind of seriousness. It seems like we also need a law that will defend the feelings of atheists."
In recent months Russian legal authorities have increased their surveillance of posts on social media and conducted many arrests of users who expressed political opinions opposing the Russian government, as well as those who criticized the Russian Orthodox Church.
Karsenov's lawyer Pavel Chekov said, "Karsenov is simply an atheist who treats the Christian holidays like All Saints Night in a similar way to the Yiddish holidays."
If convicted, Karsenov is liable to spend a year in jail.