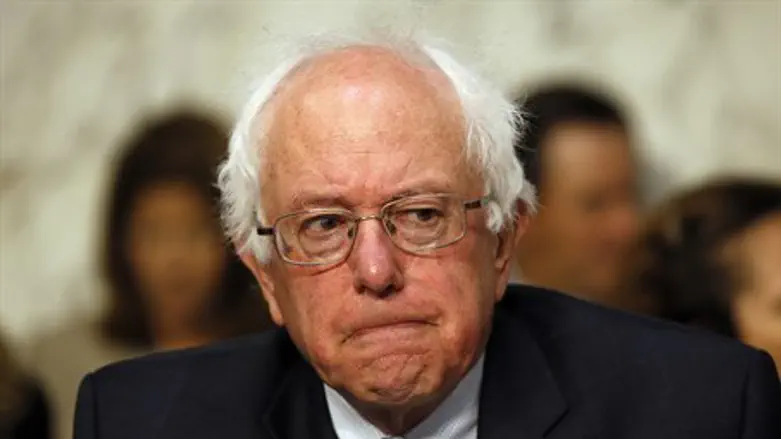 Senator Bernie Sanders
Reuters
After being trounced in Saturday's South Carolina primary, Vermont Senator and self-declared socialist Bernie Sanders is on the ropes ahead of the 12-state Super Tuesday vote.
The path to a Sanders nomination is rapidly narrowing, and the senator desperately needs to perform well on Tuesday for his campaign to remain viable.
Despite being neck-and-neck with former Secretary of State Hillary Clinton in mid-February, Sanders now trails her by almost 10 points according to the RealClearPolitics average of polls.
Yet the Sanders campaign reported raising a whopping $5 million in a single day, a testament to the dark horse candidate's popular appeal within the Democratic base.
One of the problems dogging him is Clinton's overwhelming lead in superdelegates – party officials who may vote in the Democratic National Convention for whichever candidate they see fit.
Of the 712 superdelegates in this election, 455 have already sided with Hillary, while Sanders has secured the backing of only 22. Unless Sanders wins over the majority of undecided superdelegates, he will have to beat Hillary by a significant margin among regular delegates to clinch the nomination.
The first big hurdle is today's all-important Super Tuesday vote. Sanders must win approximately 47% of the 865 delegates from today's vote to maintain a viable path to the nomination.
In particular, Sanders must win Massachusetts, Colorado, Minnesota, Oklahoma, and win or tie Hillary in Tennessee. Polling shows Sanders has an uphill battle, with Hillary far ahead in both Tennessee and Minnesota, and narrowly leading in Massachusetts and Oklahoma.
Should Sanders fail to secure his five must-win states, there would be little chance left for him to win the nomination, barring an indictment of Clinton. Even if Sanders performs well on Tuesday, he will remain the underdog throughout the rest of the March primaries.