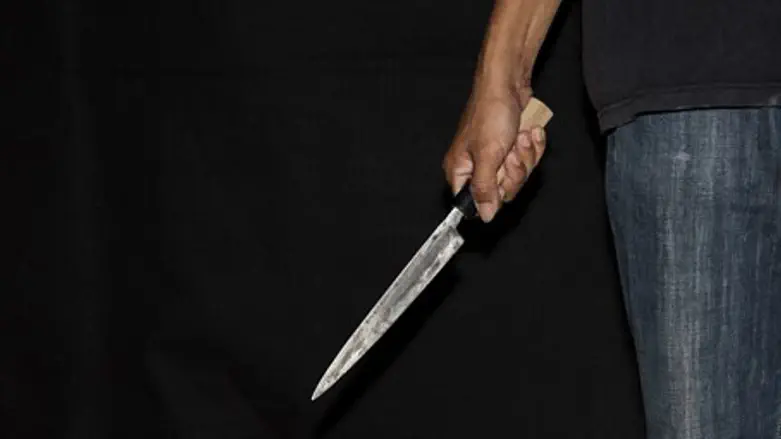 Knifeman (illustrative)
iStock
Earlier this afternoon, police received reports that a man in Taybeh had stabbed two people, including his wife.
They located the suspect after an extended search but, when they tried arrest him, he fought back and struck one officer in the head with a sharp object. In response, the officers shot and killed the suspect.
Speaking with Haaretz, a witnesses claimed that the officers acted improperly and that the man did not pose a threat. "I didn't see any knife in his hand. He was struck by at least three shots and after that some officers stood around him and shot him, I think with more than ten bullets. I don't think that there was a need to shoot at him in a situation like this, because he did not present any danger to the police at all."
The stabbing victims are being treated in Kfar Saba's Meir Hospital. The wife is in moderate condition, while the man is lightly wounded. The injured police officer is also described as lightly wounded.
Police say that they are investigating the incident.