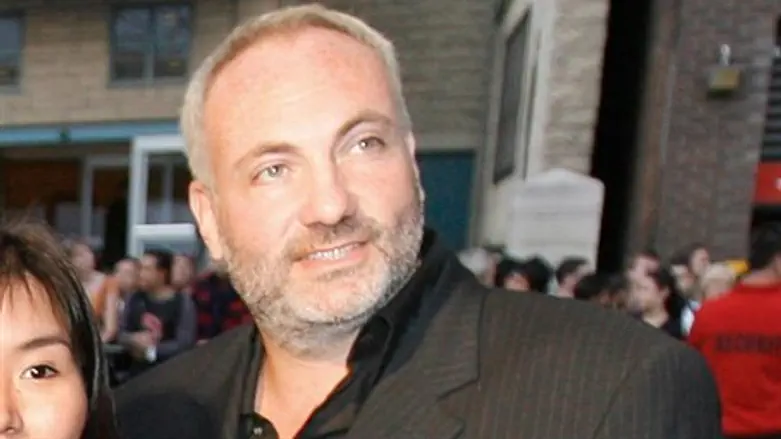 Kim Bodnias
Reuters
A leader of the Jewish Community of Malmö, Sweden, reacted badly when a Jewish TV star revealed he had quit a successful series because of the discomfort he felt when filing in Malmö.
Kim Bodnia, the Danish-Jewish star of the Scandinavian crime drama "The Bridge" ("Broen / Bron" in Danish and Swedish) had said he quit the show in part because he did not feel safe filming in the Swedish town of Malmö.
He left the TV series after two seasons playing police investigator Martin Rohde, and in an interview with Israeli website Walla, said anti-Semitism "is growing, especially in Malmö where we shot it."
It's not very comfortable to be there as a Jewish person. So of course this has something to do with why it's easy for me to say no to working in Sweden," he added.
The Jewish Community of Malmö responded by saying that the Jews have "no interest in being used in a politicized discussion on the situation for us Jews in Malmo," wrote Freddy Gellberg, Deputy Chairman of the Jewish Community of Malmö, in Expressen.
"We take this issue too seriously to contribute to the simplifications and generalizations. "It is of course true that there is anti-Semitism in Malmo, argued Gellberg, but the problem is not unique to Malmö. "Anti-Semitism is everywhere – even in Kim Bodnia's hometown of Copenhagen; yes – even in Stockholm."
Kim Bodnia "has not been in contact with us in the Jewish community to hear how we perceive the situation," he accused, "and we do not know if he actually suffered from any anti-Semitic harassment in Malmö."
Gellberg protested that "Since he was not referred to any personal experiences, we can only assume that he is generalizing." Acknowledging the anti-Semitic "scourge" in Malmö, he said "all the good forces" need to "pull together to fight against those who wish us harm," but avoid "simplified truths."
Bodnia was also reportedly dissatisfied with the terms of his contract on "The Bridge."
The series has been shown in over 100 countries.