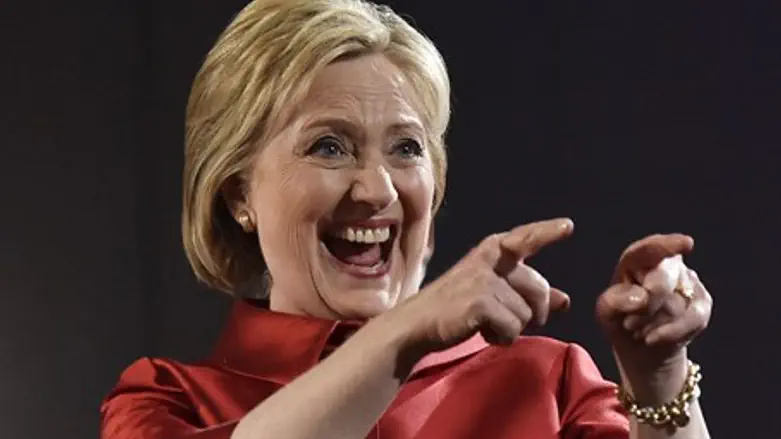 Clinton gestures to supporters after Nevada caucus
Reuters
Hillary Clinton on Saturday defeated Bernie Sanders in the Nevada caucuses.
With 78.7% of precincts reporting, Clinton had 52.1% of the vote to Sanders' 47.8%, according to The Guardian. The results follow a race that initially appeared to be neck-and-neck.
Sanders conceded the election to Clinton at around 6:00 p.m. Eastern Time, writing on Twitter, "I want to thank the people of Nevada for the support they have given us and the boost that their support will give us as we go forward."
"I am very proud of the campaign we ran. Five weeks ago we were 25 points behind and we ended up in a very close election," he added. "Proud that we brought many working and young people into the political process. We have the wind at our back as we head into Super Tuesday.
Clinton gave a victory speech following the win, saying, "Some may have doubted us but we never doubted each other."
She congratulated Sanders on a hard-fought race, but added a jibe when she added, "The truth is, we aren't a single-issue country. We need more than a plan for the big banks; the middle class needs a raise."
Meanwhile on Saturday, the Republicans are voting in South Carolina, where Donald Trump had  a broad 16-point lead among those likely to vote in the state according to a poll released earlier this week.