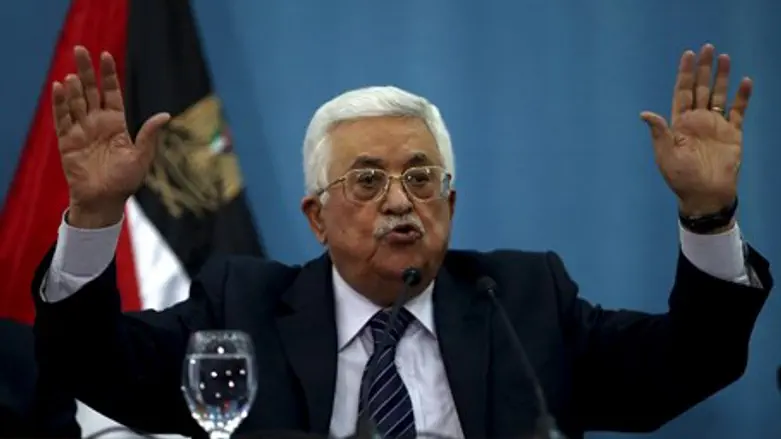 PA chairman Mahmoud Abbas
Reuters
Palestinian Authority (PA) chairman Mahmoud Abbas on Thursday issued an official statement strongly condemning Wednesday's terrorist attack in Ankara.
The car bomb explosion in the Turkish capital killed at least 28 people and wounded 61 others.
In his statement, Abbas called the attack "a terrorist attack" and stressed that the "Palestinian people" stand beside the Turkish people and the families of the victims of the terrorist attack.
While Abbas was quick to condemn the Ankara attack, he has consistently refused to condemn the terrorist attacks carried out by his own people against Israelis.
Not only has Abbas refused to condemn the Palestinian attacks, he has justified them by saying the murder of dozens of Israelis and the wounding of hundreds others is part of a "peaceful uprising."