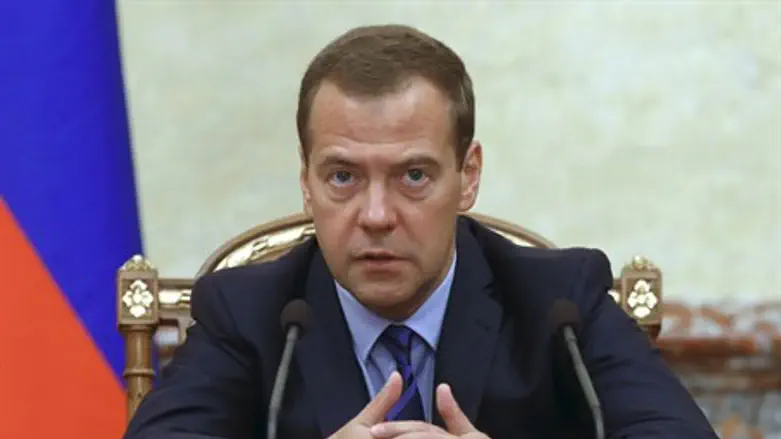 Russian Prime Minister Dmitry Medvedev
Reuters
Russian Prime Minister Dmitry Medvedev said in an interview on Sunday that Moscow has no plans to maintain its military presence in Syria for the long-term.
In an interview with Time magazine Medvedev was asked if Russia would help its ally, Syrian President Bashar al-Assad, in his stated aim of restoring his control over all of Syria. Medvedev responded by saying that "we have no plans... for such a never-ending presence in Syria. We are there pursuing an entirely limited, concrete objective." The transcript of the interview was released by the government. 
Medvedev had warned only days earlier against the involvement of Saudi Arabia in Syria. Medvedev warned Thursday that if Arab forces entered the Syrian war, they could spark a "new world war" and urged ceasefire talks instead. Medvedev warned specifically against a ground offensive by Arab nations or the U.S. saying "that would be bad because ground offensives usually lead to wars becoming permanent."