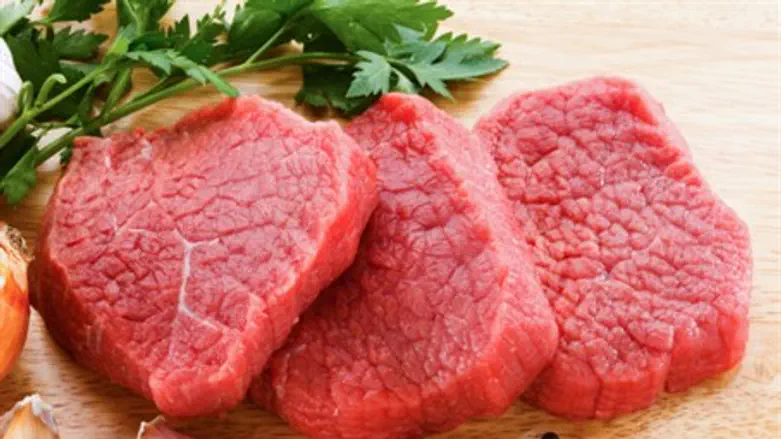 Meat
Thinkstock
For the first time in over a decade, Israel will begin importing kosher meat from the United States.
The change in policy comes on the heels of a deal being signed between Israel and a meat manufacturer in Nebraska.
The deal is currently awaiting approval by the health and agriculture ministries in both the United States and Israel. Upon gaining approval, meat imports will begin immediately.  
Meat imports from the United States ceased in 2003 when it was found that an imported cow from the US had mad cow disease. 
Local Republican senators who support Israel, were involved int he deal.
"The meat from Nebraska," said Senator David Fischer, "is considered to be one of the highest quality in the world. The historic agreement that we signed with Israel is a testament to the manufacturer's commitment to provide healthy and high quality products."
Senator Benjamin Sasse from Nebraska added that "the agreement is a good one, not just for the meat manufacturers in Nebraska and the United States, but also for our friends in Israel. I hope this agreement will pave the way for more US exports of kosher meat to Israel."