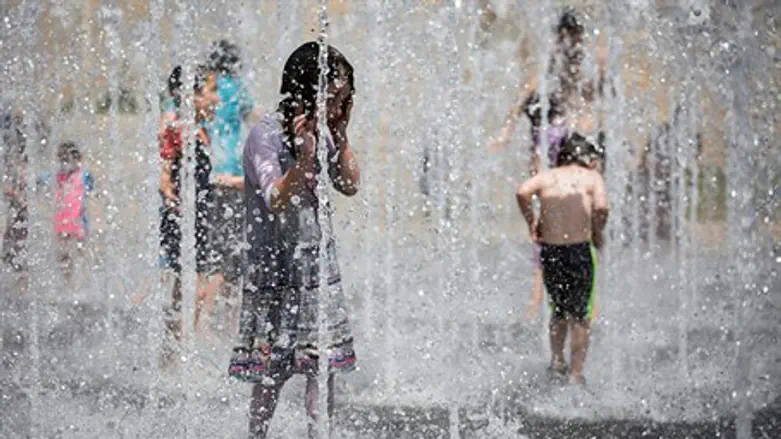 Children at play (illustration)
Flash 90
The Ministerial Committee on Legislation will vote Sunday on a bill submitted by MKs Yoav Kisch (Likud) and Yifat Shasha-Biton (Kulanu), which would revolutionize the way child support payments are divided among divorced Jewish parents.
The bill is based in whole on the recommendations of a government-appointed committee of experts that was headed by Prof. Pinhas Shifman, which recommended several years ago that child support be computed based on a gender-blind scale that takes into account how many days the child spends with each parent, and how much each parent earns.
The current law regarding Jewish couples places all of the mandatory child support burden on men. It is based on Jewish law, which was formulated at a time in which men were the breadwinners and women were the homemakers. However, Jewish law also gave men an advantage over women in division of property in divorce, and in inheritance laws. Thus, the extra burden on men in divorce was balanced out by privileges.
In addition, Jewish law dictated that male children over the age of six would be handed over to their fathers' care in divorce, unlike the situation today, in which children of all ages are given to their mothers – leaving the fathers in the role of primary money-providers, but not primary educators, until their children reach adulthood. This presumption is known as the "Tender Years Clause," even though it currently stretches to age 18. MK Kisch is hoping to amend that law as well.
Knesset feminists from several parties, including the Coalition's Kulanu, oppose any change in the non-egalitarian and supposedly archaic religious laws, even though religious MKs, and even haredi ones, are willing to support the egalitarian changes.
Asked by Arutz Sheva about the child support reform bill's chances of success, MK Kisch said Thursday that "understandings have not been reached" among Coalition parties. If the Ministerial Committee on Legislation does approve the bill, its chances of passing in the plenum are high, since the committee's decisions usually bind the coalition partners, who possess a majority in the Knesset.