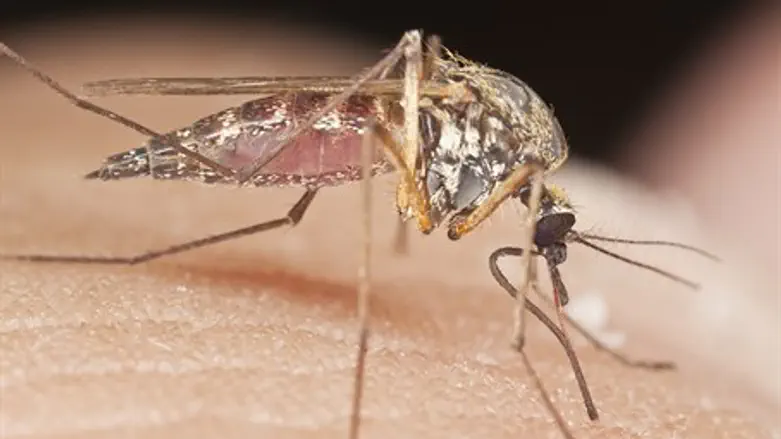 (Illustration)
iStock
The World Health Organization (WHO) on Monday declared the mosquito-borne Zika virus to be an international public health emergency.
The virus is suspected of being responsible for nearly 4,000 cases in Brazil of microcephaly, a birth defect in which infants are born with brains of a smaller-than-normal size.
On Monday WHO Director-General Margaret Chan said in a press conference that a coordinated international response will be arranged to both improve detection and hasten a vaccine, although she said there was no need to restrict travel.
The UN body has been criticized for not taking enough action against Zika yet; just last week WHO acknowledged the virus is "spreading explosively" and could infect up to 4 million people in the Americas.
Fears are particularly high given that Brazil is to host the Olympic Games in Rio de Janeiro this August. The virus has already spread to a full 24 nations and territories in the Americas.
While a consortium is working to concoct a vaccine to the virus, the immunization may not be ready until October or November.
Chan on Monday responded to the reported link between Zika and microcephaly, saying the connection was "strongly suspected but not yet scientifically proven."
In Brazil, the epicenter of the outbreak, Health Minister Marcelo Castro told Reuters that the current outbreak is in fact being underreported because in 80% of the cases those who are infected show no symptoms.
The virus primarily threatens pregnant women given the suspected link to birth defects, and in response to the concerns Chan said pregnant women "can consider" delaying travel plans to infected countries. If such women need to travel, she advised bringing mosquito repellent and covering up to avoid bites.
"Declaration of war"
Zika virus involves a fever and mild symptoms, in a pattern similar to dengue fever which is transmitted by the same Aedes aegypti mosquito.
The similarities to dengue have sparked concerns that the virus may spread to all parts of the world where dengue fever is common, which covers an area in which over a third of the world's population lives, stretching through Africa, India, Southeast Asia and Latin America.
WHO has been sharply criticized for not taking swift action on the Zika virus, in much the same way it was condemned for reacting slowly to the recent Ebola epidemic in West Africa that left over 10,000 dead.
Thomas Frieden, head of the US Centers for Disease Control of Prevention, responded to the Zika declaration by saying it "calls the world to action."
"The WHO faced heavy criticism for waiting too long to declare the Ebola outbreak a public health emergency and they should be congratulated for being far more proactive this time," said Wellcome Trust medical charity director Jeremy Farrar.
Also weighing in on the move was Derek Gatherer of Lancaster University, who said the declaration was "like a declaration of war, in this case on Zika virus."