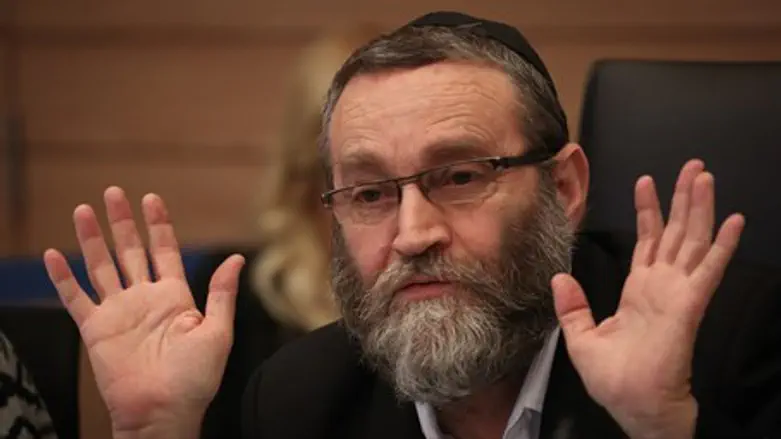 Moshe Gafni
Hadas Parush/Flash 90
The Ruderman Family Foundation, a philanthropic organization promoting ties between Jews in the US and Israel, on Monday blasted MK Moshe Gafni's (United Torah Judaism) recent comments against Reform Jews. 
The haredi MK vowed Sunday that the Israeli government would never give official recognition to Reform Jews, whom he called "a bunch of clowns who stick a knife in the holy Torah."
Gafni made the remarks in the wake of a government decision to allow non-Orthodox denominations of Judaism an expanded site for prayer at the Western Wall in Jerusalem. 
In response, the foundation's president, Jay Ruderman, demanded Prime Minister Binyamin Netanyahu condemn Gafni's remarks. 
"On the same day the Israeli government recognized the right of all Jews to worship at Judaism's holiest site, strengthening Israel's relationship with the vast majority of Diaspora Jews, a senior member of Prime Minister Netanyahu's coalition once again has insulted the largest religious stream in the American Jewish community," Ruderman blasted. 
"In calling over 1.5 million American Reform Jews 'clowns,' Chairman of the Knesset Finance Committee Moshe Gafni has attempted to drive a wedge between the Jewish State and the most significant Jewish community in the Diaspora."
Noting Netanyahu's understanding of the "vital role" American Jews play in ensuring Israel's strong relationship with the US, Ruderman urged the Prime Minister to issue a statement in which he clarifies his government rejects Gafni's remarks.