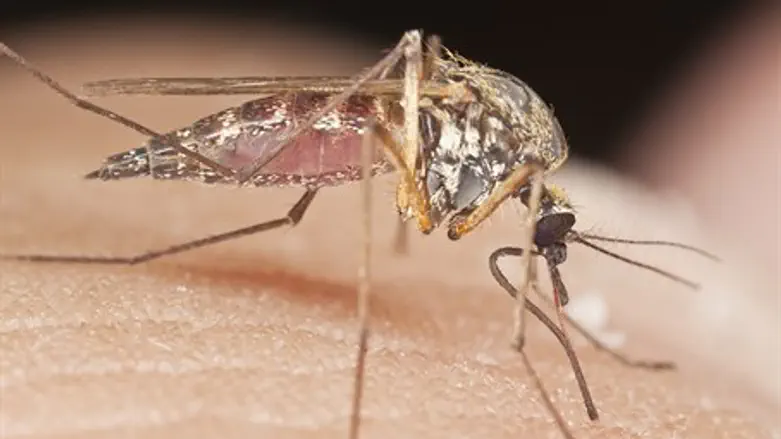 Mosquito (illustration)
iStock
Companies and scientists are racing to create a Zika vaccine as concern grows over the mosquito-borne virus that has been linked to severe birth defects and is spreading quickly through the Americas.
Present in 23 countries and territories, Brazil alone has recorded 3,700 cases of the devastating birth defect called microcephaly.
The Geneva-based World Health Organization (WHO) said Thursday that Zika is spreading "explosively" and could affect as many as four million people in the Americas, yet scientists said that a vaccine ready for public use may be months, if not years, away.
The closest prospect may be from a consortium that could have a vaccine ready for emergency use by October or November, according to one of its lead developers.
Canadian scientist Gary Kobinger, who helped develop a trial vaccine for the Ebola virus, told Reuters that the first stage of testing on humans could begin as early as August.
"The first thing is to be ready for the worst. This vaccine is easy to produce. It could be cranked to very high levels in a really short time," said Kobinger, who did not elaborate on when it would be widely available.
Efforts to fight Zika focus on protecting people from being bitten and on exterminating mosquitoes, a difficult task since many parts of Latin America are inhabited by people living in poverty, providing plentiful breeding grounds for the insect.
The countries presently at risk of the virus are:  Brazil, Colombia, El Salvador, French Guiana, Guatemala, Haiti, Honduras, Martinique, Mexico, Panama, Paraguay, Suriname, Venezuela, Puerto Rico, U.S. Virgin Islands, Dominican Republic, Barbados, Bolivia, Ecuador, Guadeloupe, Saint Martin, Guyana, Cape Verde and Samoa.