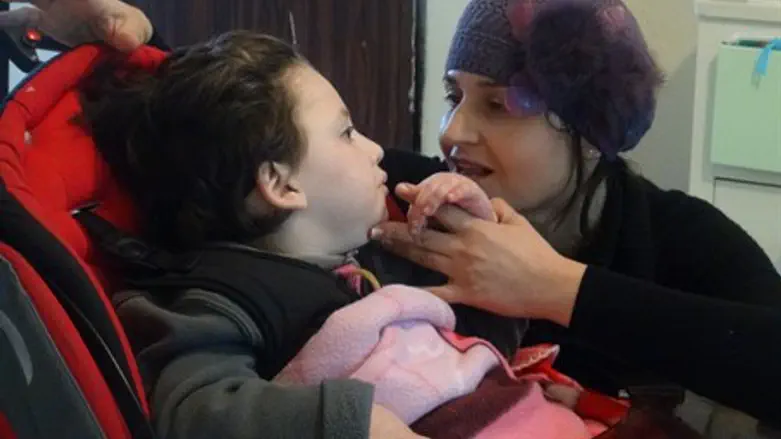 Adva and Adelle Biton
Yoni Kempinski
The five terrorists who in 2013 threw rocks at the car of the Biton family and critically wounded two-year-old Adelle, ultimately resulting in her death two years later, were on Thursday sent to 15 years in prison after being convicted of manslaughter rather than murder.
It was reported in December that the terrorists' attorneys signed a plea bargain under which all five terrorists will confess to and be convicted of manslaughter, receive a prison sentence of 15 years and each will pay 30,000 shekels to the Biton family.
The plea bargain was approved by the Military Court in Samaria.
Adelle was critically wounded when the family car was attacked outside of Ariel in Samaria by Arab terrorists, who hurled rocks at the vehicle and caused it to veer off the road and crash headfirst into a truck.
The fist-sized rock struck Adelle directly in the head, leaving the two-year-old baby critically wounded and in mortal danger. Doctors said her recovery from the blow was nothing short of miraculous.
Adelle had been in and out of the hospital for two years following the attack in a grueling rehabilitation period, and died in February of 2015 after her condition deteriorated rapidly from a bout of pneumonia.
Responding to the sentence imposed on the terrorists, Adelle's mother Adva told Channel 1 News on Thursday, "It is time that our country hand out life sentences or death penalty to those terrorists, even though are minors."
"We decided to agree to the plea bargain so that we know that they are under lock and key," she explained.