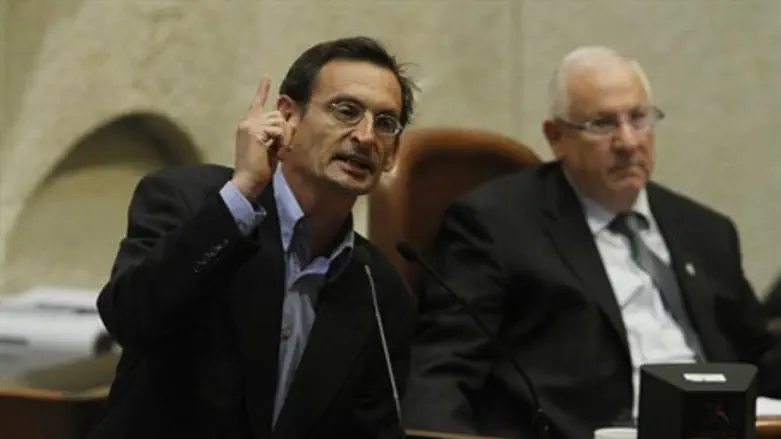 Dov Khenin
Flash 90
The head of the social environmentalist caucus in the Knesset, MK Dov Khenin (Joint List), has requested an emergency meeting of the Knesset subcommittee for the protection of animals in response to the investigative report that was broadcast on Channel One's "Second Look."
The broadcast dealt with the violent tactics used in Israel to hunt wild animals, and the lack of proper enforcement of the laws pertaining to hunting which were greed upon by the government and the National Parks Authority.
The program revealed that, in lieu of proper enforcement, animals are being violently harmed and hunted on a continual basis.
Khenin said that "according to the report, many of the cases in which animals suffer from violence is in conjunction with hunting permits given out by the parks authority. Sometimes these permits are distributed illegally. For example, the permits are sometimes used by hunters as a carte blanche to utilize dogs or violent traps while hunting animals, and even to excuse the use of vehicles to chase down and run over their prey." All of these are strictly forbidden as they are considered too violent a method of hunting.    
Khenin also requested information from the Minister for Environment Protection Avi Gabai (Kulanu), regarding how many wild animals have been killed due to these hunting permits, and how many were killed by park rangers.