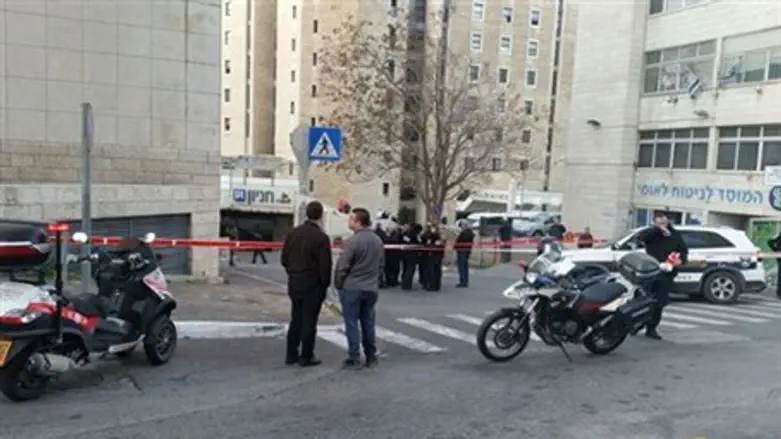 Site of Jerusalem stabbing Dec 27
MDA Jerusalem
Jerusalem District Attorney submitted a letter of indictment to the District court on Monday, against 29 year old terrorist Sayed Komboz, for attempted murder and possession of a dangerous weapon.
According to the indictment letter, the accused terrorist decided to commit a terror attack, during which he would kill a Jew and turn into a martyr. He set out to commit a stabbing attack, and conducted a lot of planning, which included making inquiries into the purchase of a weapon to carry out the attack with, travelling to the staging area of the attack, and learning how to kill with a knife.  
Following this planning, on the 27th of December, he carried a kitchen knife and travelled to the area of the central bus station in Jerusalem. He saw a soldier and began to follow him. He fell upon him and stabbed him in his upper right shoulder with the intention of killing him.
Upon seeing that he did not achieve his goal, he attempted to stab the soldier twice more, until he was neutralized by security forces on the scene.
The attack occurred shortly before 7 a.m. on Sunday morning December 27th on HaTzvi Street in Jerusalem, which is located near to the Central Bus Station, and is a major bus stop for many lines heading to the north of the city.
The soldier was lightly injured in the attack and suffered stab wounds to the upper body. Magen David Adom (MDA) paramedics treated the soldier at the scene before evacuating him to Hadassah Medical Center in the capital. He arrived there fully conscious and has since been in recovery.