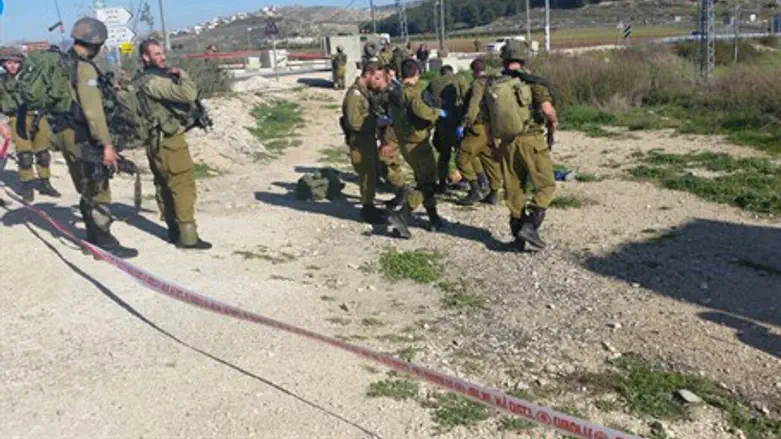 Site of attempted attack
Samaria Regional Council
An Arab terrorist attempted to carry out a stabbing attack a the Samaria Regional Brigade Junction in Samaria (also known as Bahad 3), but was shot dead by soldiers before he was able to harm anyone.
It is the second attempted attack of the day Sunday, after a potentially major serious attack was thwarted outside a Jerusalem synagogue.
Three Arab youths were arrested in that incident, having been found armed with knives outside the Heichal Yaakov synagogue in Kiryat Moshe.
The three have been taken in for questioning, and are believed to have planned to carry out an attack on the synagogue as it was packed with worshipers attending morning prayers.