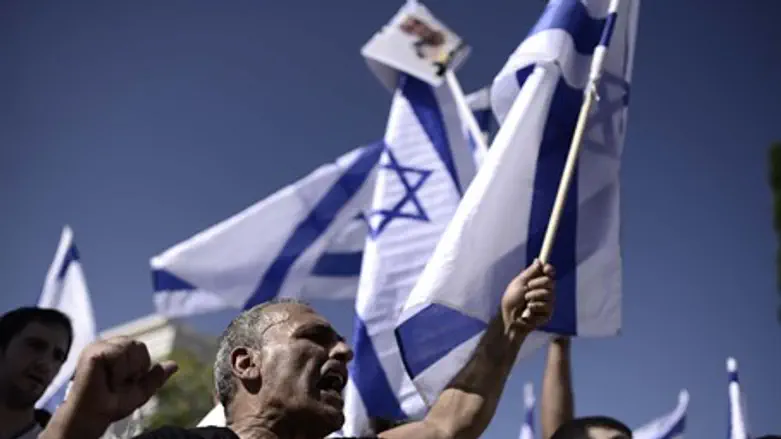 Pro-Israel protest
Tomer Neuberg/Flash 90
Hundreds of people attended in Warsaw on Sunday a march in support of Israel in the face of an over three-month long wave of Arab terror against Israeli citizens.
The march, organized by a group of Christian organizations in Poland, was also attended by members of the Polish Jewish community. 
According to the Jewish.pl website, the marchers carried Israeli and Polish national flags as they sung and danced.  
"I've never seen such a large demonstration of support for Israel," Israel's Ambassador to Poland, Anna Azari, told the crowd, thanking marchers for their participation. 
A small group of representatives from the ultra-nationalist National Rebirth of Poland (NOP) party tried to disrupt the march by waving Palestinian flags, but marchers remained peaceful and calm. 
The openly anti-Semitic NOP has often staged protests against the Jewish state, including one during Operation Protective Edge. 
"When Polish and European media report on events in Israel it is often unreliable and negative for Israelis," Pawel Czyszek, editor of the Polish Jews Forum, told JTA after the march.
"I walked in the march, carrying the flag of the State of Israel, to demonstrate my support for the country and convey to Israelis that they are not alone."