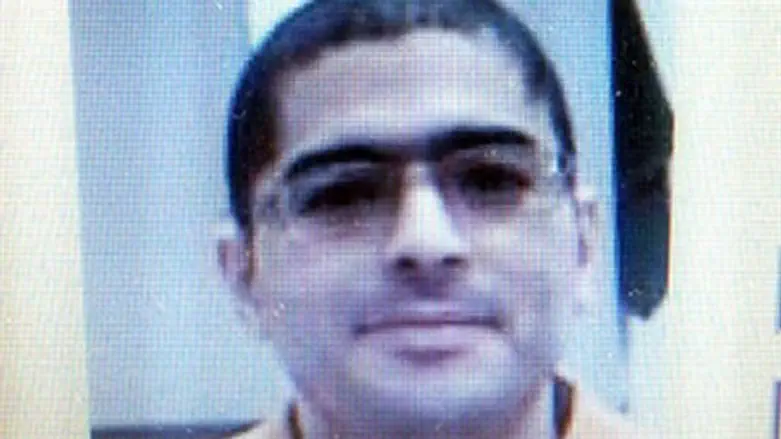 Nashat Milhem
Israel Police
Mohammed Milhem, father of terrorist Nashat Milhem, said Sunday upon his release at the Haifa Magistrates Court that he did not help his son at any point after the attack in Tel Aviv, in which Milhem murdered three people.
He additionally stated that he had no complaints against the security forces that arrested him last week and questioned him since.
"I'm not angry, it's only logical to arrest those close to him," said Milhem, "All the interrogators were respectful and good. It's their job, that's what they do."
"Everyone knows he (the terrorist) has mental health problems," he claimed, despite testimony from police officers who guarded him and former customers from when he worked in Ramat Aviv in northern Tel Aviv according to which Nashat Milhem was mentally sound.
"You have proof that he was not okay. I did not collaborate with him, not at the beginning nor at the end. If I helped him, I would not be here standing in front of you."
Police, meanwhile, continue to search for Milhem's accomplices, who are believed to have helped him hide from security forces for an entire week after the Tel Aviv attack. 
Milhem and his son were released from custody in order to attend a small funeral at 3 p.m. in the village of Arara, after the terrorist's body was released from autopsy at the Abu Kabir Forensic Institute.