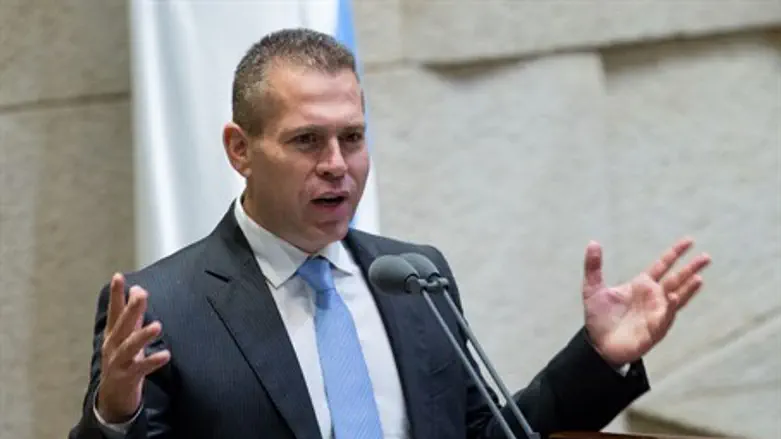 Minister Gilad Erdan
Photo: Miriam Alster, Flash 90
Public Security Minister Gilad Erdan told Reshet Bet that there is no reason to think that the terrorist who carried out Friday's attack in Tel Aviv was still in the city, rather than in another part of the country.
On that note, he stressed that he could not give further details regarding the investigation of the incident. "I can understand the concern, but Tel Aviv now has unprecedented security and the public should continue in their daily routine."
Minister Erdan rejected the media swipes at the chief of police's conduct after the attack, calling it ridiculous criticism by "despicable" people, and expressing his hope that they will stop harassing the police.
Meanwhile, police forces, along with Shin Bet agents, are continuing their extensive searches in Tel Aviv in an attempt to track down the terrorist, who killed Shimon Ruimi and Alon Bakal this past Friday in Tel Aviv.
Nashat Melhem is suspected of also killing the taxi driver Amin Shaban shortly after his attack in the heart of Tel Aviv, though this speculation has not been confirmed.
Many parents in Tel Aviv are still too afraid to send their children to schools in fear that Melhem will come out from a hiding place and resume in his killing campaign.