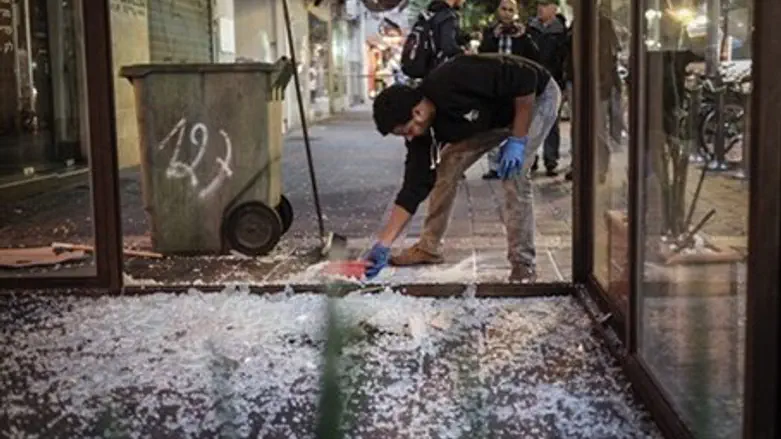 Area of Friday's shooting attack in Tel Aviv
Tomer Neuberg/Flash 90
Only half of the usual number of students arrived at schools and kindergartens in northern Tel Aviv on Sunday.
The missing students reportedly stayed home out of fear of terrorist Nashat Melhem, who is still at large. Melhem is suspected of carrying out the terror attack Friday at the 'Simta' bar on Dizengoff street which took the lives of two Israelis.
The city published statistics of attendance in schools today, and in the area of northern Tel Aviv, only fifty percent of students showed up for school. In the center of the city the number rose to seventy percent, whereas in the southern areas of the city attendance was almost full with ninety percent of students showing up.
Mayor Ron Huldai said Saturday he sympathized with concerns of parents in the coastal. "I completely understand what parent are feeling during the present tensions that exist."
The city has increased security measures which included extra security personnel, police officers, and extra security sweeps of schools and city attractions with a specific emphasis on kindergartens as well as public spaces with large crowds.
A command and control center was set up that will be responding around the clock to officers and security personnel in the field regarding any suspicious activity or movement.
The city council has called on all residents to continue with their routine, but to stay vigilant and to report to the command center any suspicious or out-of-the-ordinary movement.