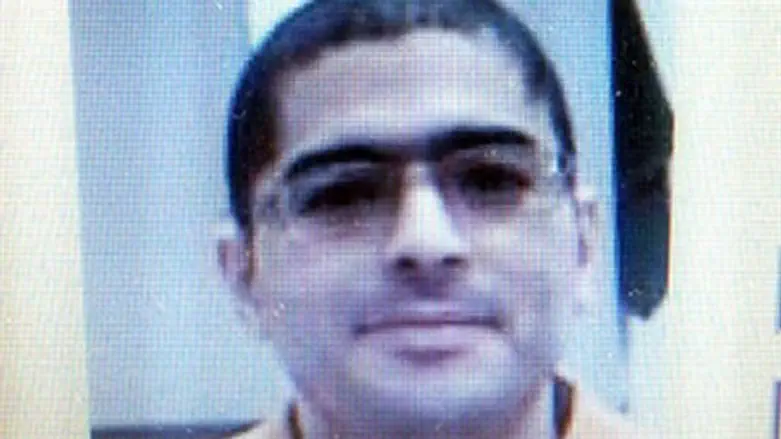 Nashat Melhem
Israel Police
Thousands of police officers are still searching for the terrorist who murdered Alon Bakal and Shimon Ruimi on Dizengoff Street yesterday.
The searches are now focused on abandoned buildings and construction sites. The assumption is that the terrorist has not managed o distance himself from the scene of the attack, and is on foot.
Authorities have announced that the terrorist is believed to be Nashat Melhem, an 30-year-old Arab-Israeli from Arara, in the Wadi Ara region. He has previously expressed support for ISIS.
Police have stated that "immediately after receiving the first report, police began a supreme effort, with emphasis on widespread intelligence and investigative processes along with a massive increase of force in the area."
They added that security forces "are calling on the public to remain alert, to not hesitate and to immediately report any incident or suspicious person. In any place that police are working, bystanders should listen to their instructions."
"I still do not understand and haven't digested that my son did such a thing. What happened has left the whole family and village in shock," the father of the suspect told Channel 2 news. "I am a member of the system, I work in security, and suddenly I understood that my son is involved - and I called the police station. I asked to meet with the station's senior officer and I let him know that my son was involved in the attack."
He added: "I extend my condolences to the families of the victims and wish a speedy recovery to those injured.