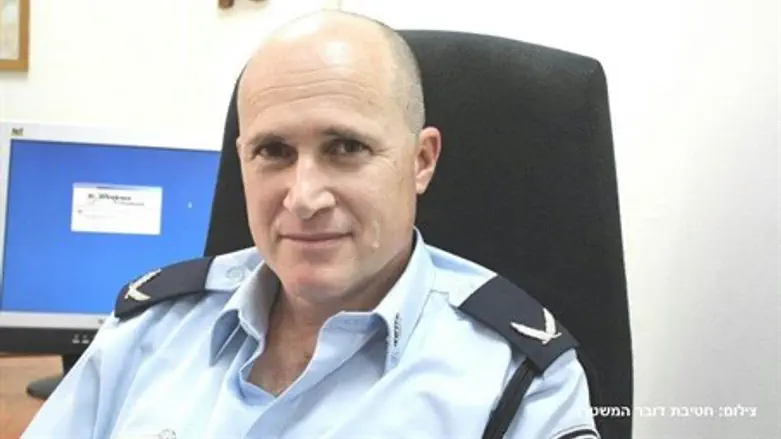 Roni Ritman
Police Spokesman Unit
Police Commissioner Roni Alsheich has announced his decision to allow Deputy Commissioner Roni Ritman to continue in his role as the head of the Lehav 433 unit. 
However, in light of the complaints made by a female officer, Alsheich reprimanded Ritman and spoke about the proper conduct expected of an officer of his rank.
Police say that Alsheich's decision was made after a long and deep discussion, in which the Disciplinary Department and the police legal counsel offered their recommendations.
The suggestions were based on a thorough review of all the evidence that was gathered by the internal investigation, polygraph tests of those involved, and Attorney General Yehuda Weinstein's decision not to file criminal charges due to "specific problems with the evidence."
The various parties also took into account the inability to open disciplinary proceedings due to the extended amount of time that has passed since the alleged incidents, as well as the desire to avoid an administrative process without giving Ritman a reasonable opportunity to defend himself.
Due to all of these factors, Alsheich decided that there would not e a strong enough base to take administrative or disciplinary steps, even if the statute of limitations was not a factor.
The Commissioner clarified that the police "will continue to handle ethically and morally inappropriate incidents by members of the police with determination and the use of the authoritative, legal, administrative, and occupational tools available."