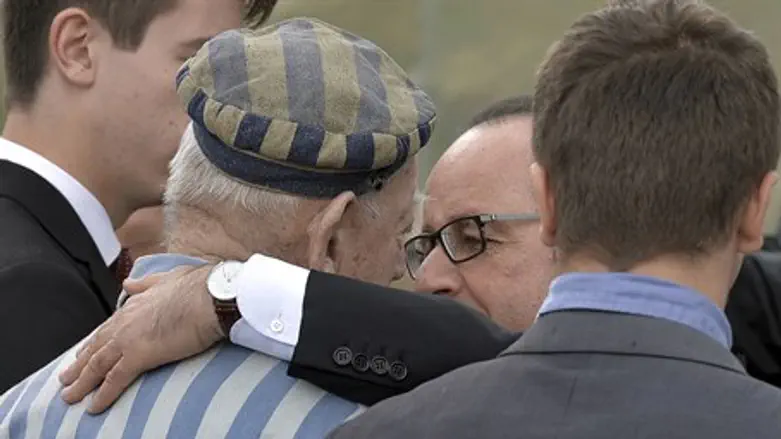 French President embraces Holocaust survivor
Reuters
Hidden details of France's collaboration with its Nazi occupiers during the Holocaust become publicly available for the first time Monday. 
The records, kept secret for some 75 years, include countless documents relating to the Vichy Regime, led by Marshal Philippe Petain between 1940 and 1944. 
During this period, French police and paramilitary organizations worked closely with Nazi officials to round up tens of thousands of Jews, before sending them to their deaths. 
According to the UK's Daily Mail, the documents include harrowing stories of how French Jews were betrayed as well as the names of these Nazi collaborators.
Nearly 76,000 French Jews, mainly from major cities including Paris, were deported during the war. All but an approximate 3,000 were killed in the extermination camps. 
The newly opened archives can be "freely consulted" by civil servants and historical researchers "subject to the declassification of documents covered by national defense secrecy rules."
The directive comes six years after France's Council of State ruled the Vichy government also bore "responsibility" for the deportations and that anti-Semitic persecution was not forced upon the French by Germany but rather carried out by choice. 
The Council urged then a "solemn recognition of the state's responsibility and of collective prejudice suffered" by the victims.
Post-war French governments had earlier refused to admit any wrongdoing by the Vichy government during the Holocaust.